Lane restrictions on I-80 due to multiple crashes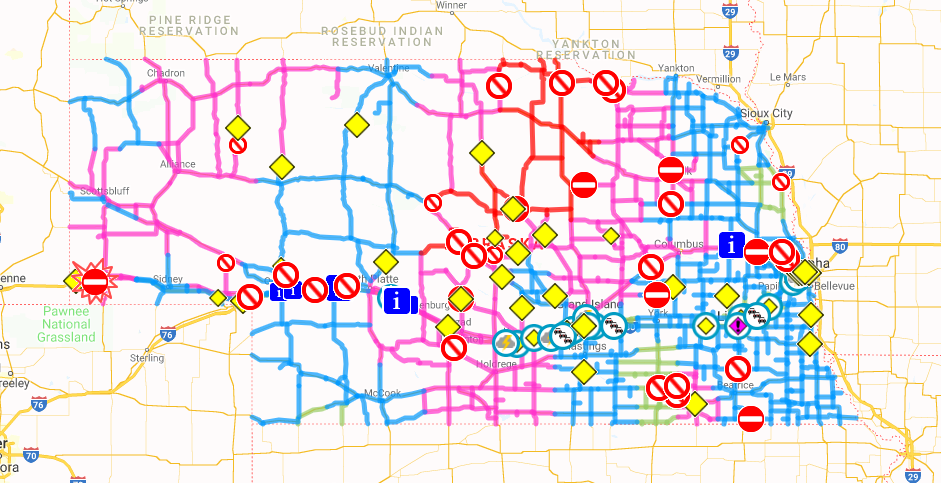 The Nebraska Department of Transportation says I-80 is either closed or has lane restrictions due to multiple crashes.
State officials have been stressing no travel. Wind will continue to blow and move snow across open stretches of roads. If you can, officials are urging travelers to find a place to stay Sunday night.
I-80 is closed between Mile Marker 8, near Pine Bluffs, and 20 in both directions due to multiple crashes. Time to clear is unknown at this time.
Check in with the latest road conditions on the Nebraska 511 map. At around 7 p.m. Sunday, red can be seen in parts of the state meaning roads are impassible.