Las Vegas apartment fire kills 6, injures 13 others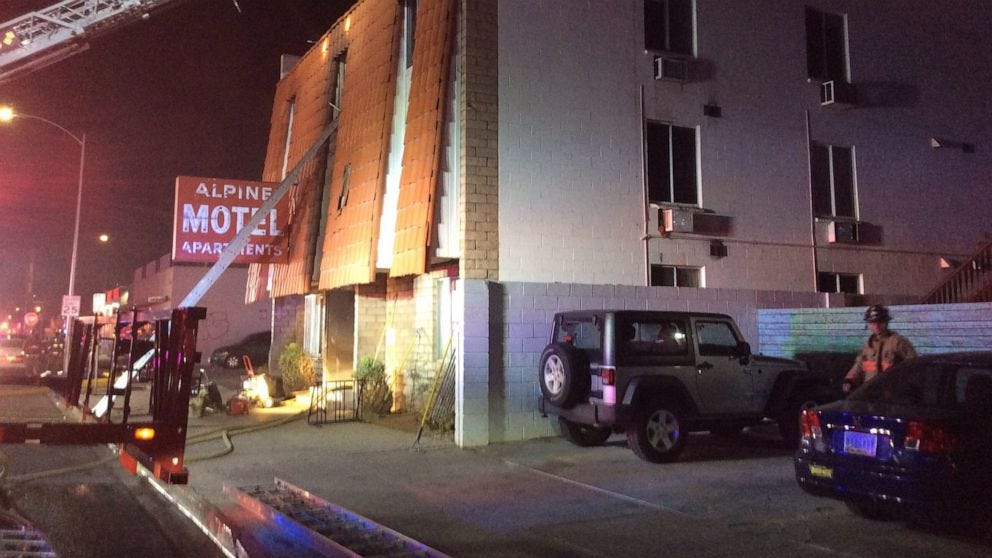 Courtesy: ABC News
A tragic apartment fire in Las Vegas killed 6 people and injured 13 others Saturday morning.
It happened at the Alpine Motel Apartments in the city's downtown area.
Fire officials arrived to heavy smoke and described seeing several people jump out of windows from the three story building.
It only took five minutes to extinguish the flames but by then, several people had been killed.
"So then they just started jumping and once they started doing that, out of panic, I just started trying to help them and guide them down, just in a panic, people were just trying to get out of the building," eyewitness who helped save residents, Dominic Wilkins said.
Fire officials have ruled the fire accidental and not criminal. They are still investigating the cause.
This incident is being considered the worse fire fatality in Las Vegas Fire Department history.