Latest flooding raises concerns for possible 2020 flooding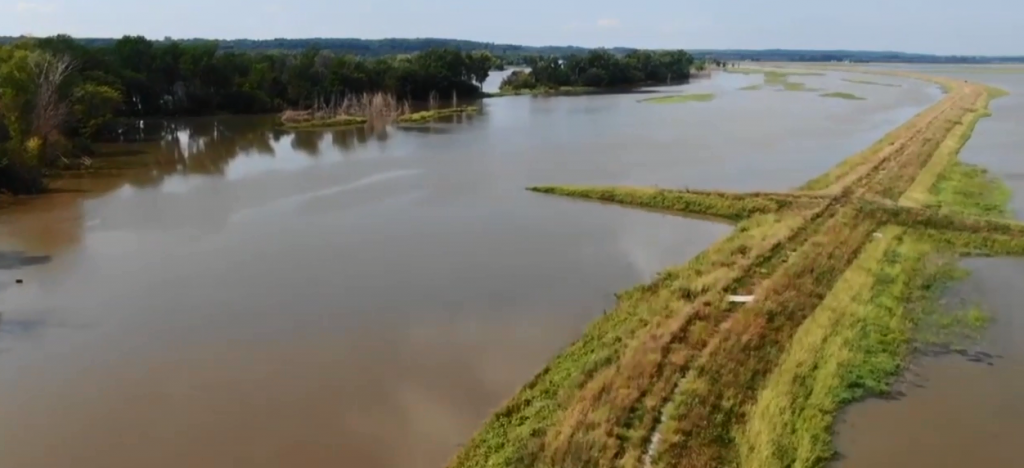 Courtesy of our media partners at KMTV:
PACIFIC JUNCTION, Iowa — This week's flooding has continued to impact parts of Iowa.
With winter just a few months away, the question of what happens to flood waters if they freeze into next spring is a growing concern.
"Especially when we're adding more rain onto it this weekend and then of course we still have all of fall," 3 News Now Meteorologist Audra Moore said.
According to flooding experts, water levels have to go down another ten feet for adequate drainage.
"If that doesn't happen this fall, late fall, before it freezes, than this water is going to be in the ground frozen. It's going to be on the surface frozen," Mills County Emergency Management Director Larry Hurst said.
That frozen water can set back recovery efforts for next spring.
"So we're already starting in the hole a little bit so to speak as far as our current conditions, it's going to take quite a bit to finally see some improvements," Moore said.
Mills County Emergency Management says they will take what they learned from this years flooding and apply it to any disasters we may experience next spring.
"We're already in the process of reviewing lessons learned here, as in the previous flood 2011…Where we were affected, where were vulnerable now because we still have drainage systems that have breaches in them right now that we can't get to to repair," Hurst said.