LFR: Gas leak reported at the SouthPointe Pavillions Scheels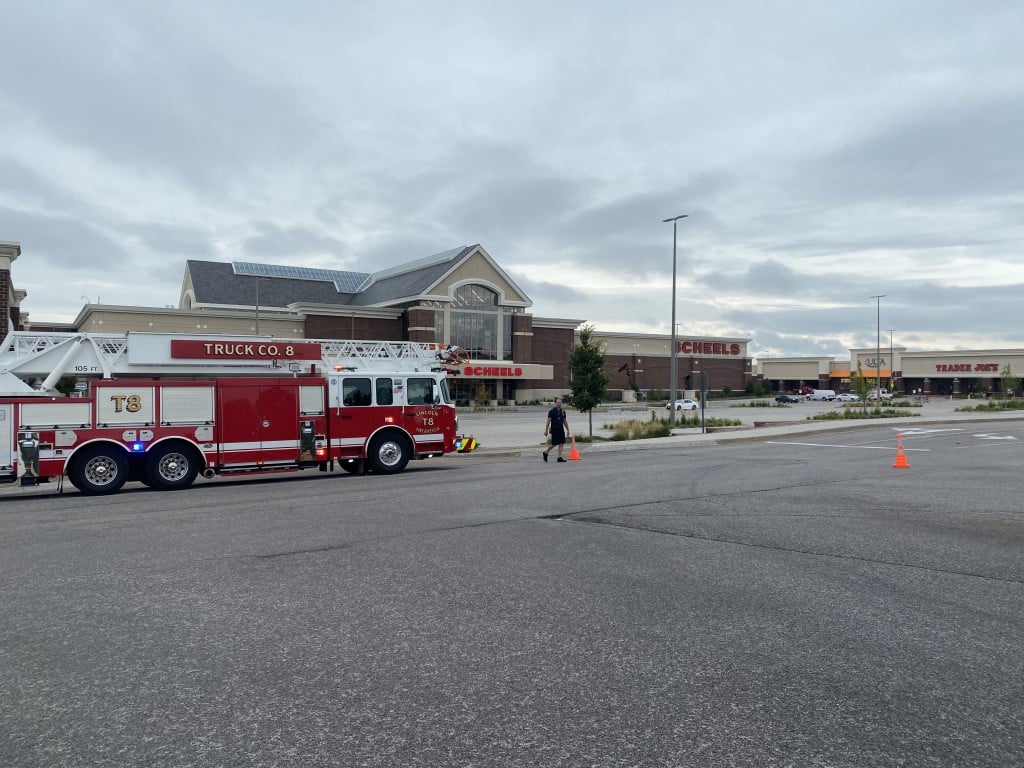 LINCOLN, Neb. (KLKN) — Following a small gas rupture at the SouthPointe Pavillions' Scheels, leading the store to be evacuated, a natural gas and electric utilities company released a statement concerning the incident.
It was reported that technicians were dispatched to the mall Wednesday morning. One contractor excavating on the east side of the building damaged the natural gas service line to Scheels.
Lincoln Fire and Rescue had responded to the location around 10:00 a.m. and evacuated the building.
Technicians were able to shut-off the gas valve. Repairs to the damaged line are expected to be finished this afternoon.
Repairs to the damaged line are expected to be completed early afternoon.
---
Original story posted Wednesday, July 29th at 10:45 a.m.
LINCOLN, Neb. (KLKN) — A gas leak was reported near the location of 3030 Pine lake Road, the Scheels at SouthPointe Pavillions, around 10:00 a.m. Wednesday.
Lincoln Fire and Rescure says it's a small gas rupture and Scheels has been evacuated. The surrounding stores have been closed, but the main strip mall of SouthPointe Pavillions has not been effected.
Officials are asking the community to please avoid the area.
This is a developing story and we will bring you updates as they become available.