Lift Off: A Lincoln professor discusses the upcoming launch, something he's experienced before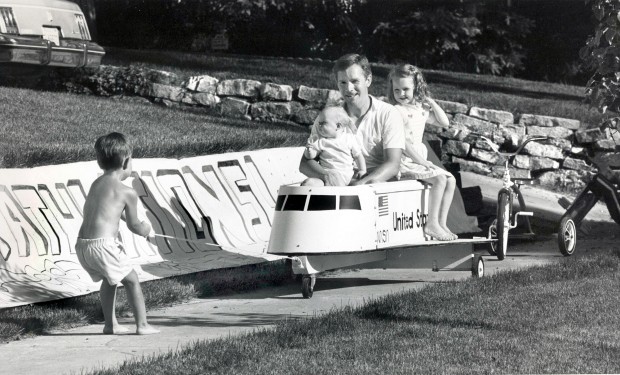 Its been nine years since the U.S. launched astronauts into space from our nation's soil. This Saturday, that will all change.
NASA hired private companies, SpaceX and Boeing, to build the extraterrestrial transportation for two astronauts. A first in U.S. history.
On the topic of history, this milestone finds a special place in one Lincolnite's heart. Dr. James Schaffer, a professor at Nebraska Wesleyan University, has always had his head in the clouds.
"It always seemed like one of the world's great adventures," said Dr. Schaffer.
About 35 years ago, he was teaching at Lincoln East High School when he became of Nebraska's nominees for the first teacher in space. It was an event that would go down in infamy, as the Challenger explosion.
"You had this great feeling of elation," said Dr. Schaffer. "'This is great, the rockets taken off right on time, they're doing great'… and then all of a sudden, in a puff of smoke, everything disappeared".
Shaken by this event, public interest in space exploration began to wane. 2011 marking the last year NASA would launch astronauts into space from a U.S. launch site.
Now, here we are in 2020, preparing for another space adventure.
After navigating a pandemic, economic strife, and much more, could this be the new beginning Americans have been looking for?
"We're just super excited… I think they've all missed the U.S. being a little more involved in the space program, and it just feels like we're back in the game".