Lincoln Airport adds mother's room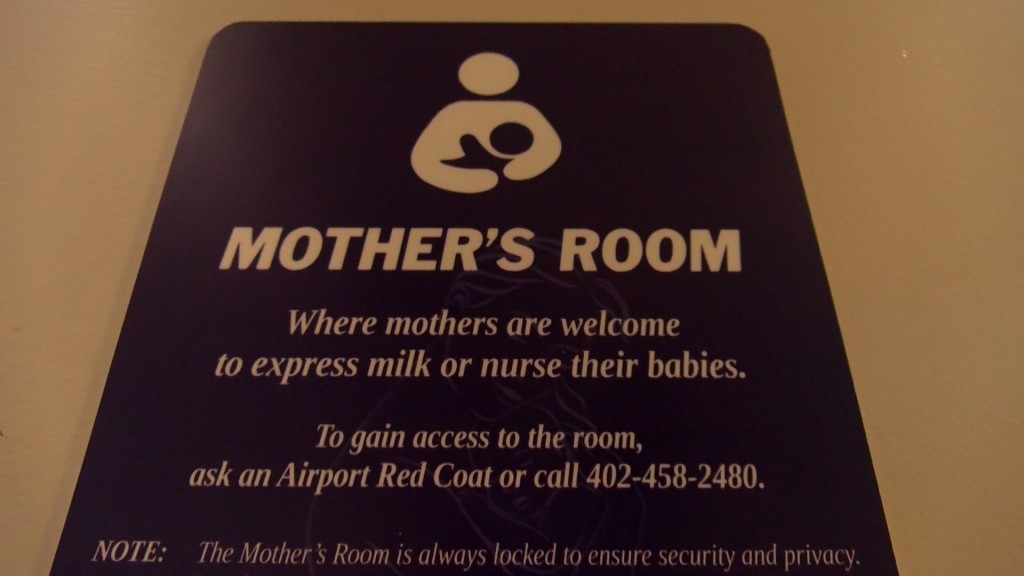 Elsbeth Magilton knows all too well what it's like to be a new mom on the go, and the challenge that comes with finding a quiet place to pump breast milk.
"The ability to pump no matter where you are really empowers women to make choices about how they want to feed their babies," she said.
That's why the Lincoln Airport teamed up with MilkWorks to create a mother's room — where moms can nurse, pump, or change their baby without distraction.
"There's so much judgment on every choice that a mother makes today," mom Megan Trowbridge, who traveled while nursing, "Personally, the benefit of having a private room though, is really not about the perception of others, it's for my own comfort."
The airport has followed suit of larger hubs around the nation. They estimate 25 percent of airports have implemented similar rooms. Even Eppley Airfield in Omaha just recently added mother's rooms.
Executive director David Haring says Lincoln is one of the smaller airfields to create the private area for new moms.
"Traveling in itself can be very stressful," he said. "Anytime you can add an amenity that can sort of calm things and provide a level of comfort that you may not have in some cases, that's something we try to do very stringently."
Federal law mandates employers provide a safe space for nursing mothers to pump.
It can be something as simple as a private office, but adding this space with a sink, chairs and power outlet helps moms relax.
"When we start having things like mothers rooms and women saying 'oh a room to breastfeed or a room to pump when I'm traveling,' it starts to normalize and it starts to make it part of our culture," Ann Seacrest, executive director of MilkWorks, said.
The room is located on the airports second floor, in the VIP lounge.
The app and website Moms Pump Here shows you places where you can pump and breastfeed in public.