Lincoln attorney again charged with bilking vulnerable adult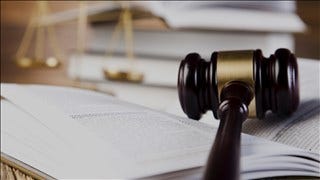 LINCOLN, Neb. (AP) – A Lincoln attorney has again been charged with bilking a vulnerable adult for thousands of dollars.
47-year-old Christine Vanderford is accused of stealing more than $36,000 from a 70-year-old woman before the woman's 2018 death in a Lincoln hospice center.
Court records show Vanderford was charged Friday in Lancaster County District Court with abuse of a vulnerable adult and felony theft.
Her preliminary hearing in the case has been set for Feb. 20.
At the time of her latest charges, Vanderford was already awaiting trial on similar charges after being accused of taking more than $60,000 from a developmentally disabled woman.