Lincoln breaks record for tallest Lincoln Log structure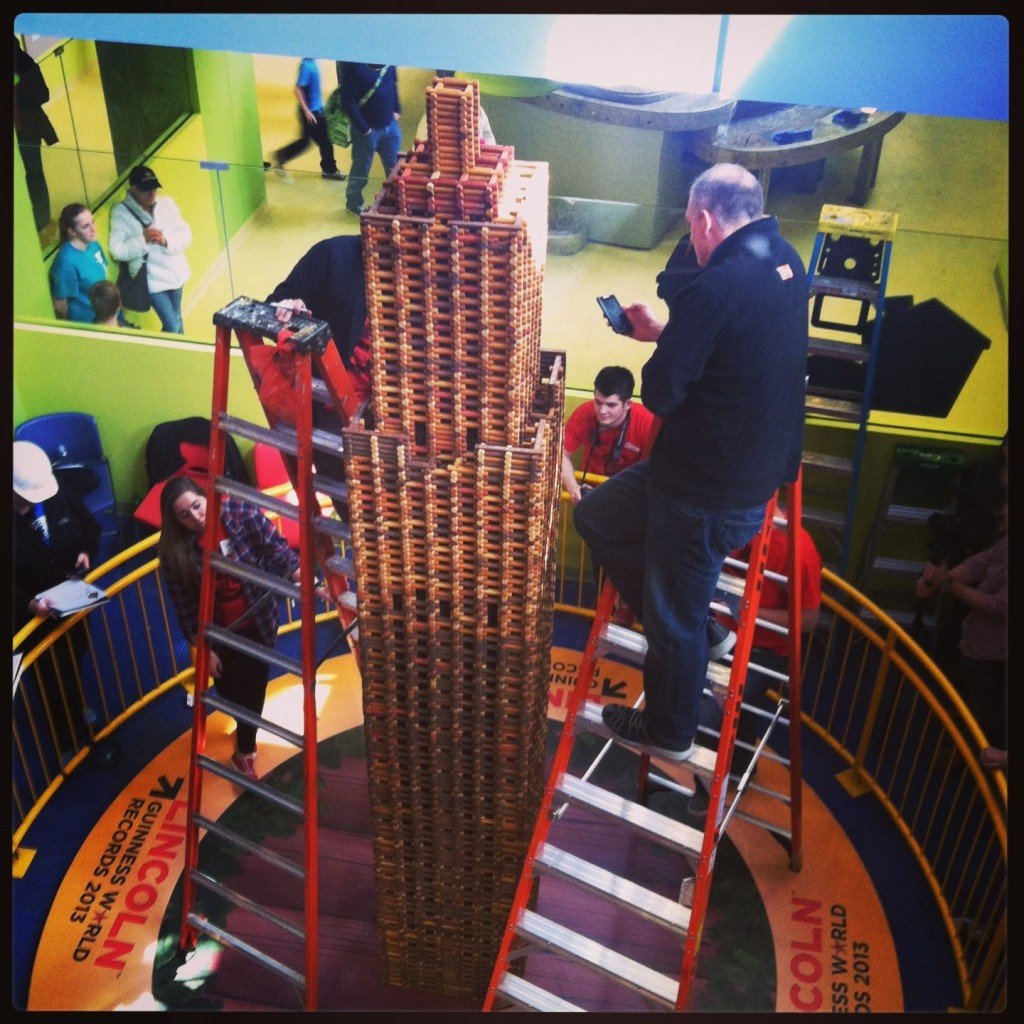 By: Sabrina Ahmed
SAhmed@klkntv.com
Lincoln logs are a childhood memory for many people, and today, people from across the city got together to make the biggest Lincoln log structure ever made.
The tallest Lincoln log building with the most pieces ever documented was built today at the Lincoln Children's Museum.
The final piece was a sower and the capitol is complete, Lincoln log style. For architect Daniel Siedhoff, that was the hardest part.
"I think when everyone was watching you and counting down, it's kind of a little of a nerve wracking experience," Siedhoff said.
The model of the Nebraska State Capitol is made of 10,000 Lincoln logs, it's twelve feet tall, that's more than a foot taller than the structure's record they beat, and it took five hours to build.
This monumental event for Lincoln drew hundreds of people to the children's museum..
"Trying to re brand Lincoln, trying to create awareness to the community that this is a great place to live, work and play," coordinator Wendy Birdsall said.
Coordinators say this is just one more way to put Lincoln on the map for people of all ages.
"We told the kids a few days ago that they were doing this event and they weren't going to let us forget," dad Todd Furdsek said.
For five dollars, you could write your name on one of the Lincoln logs then it would go downstairs and actually end up a part of the structure. All of that money went to benefit habitat for humanity.
Kids also got the chance to build their own Lincoln log structures. One reached as tall as six feet and took hours for the kids to build.
The model was a partnership between the Lincoln Chamber of Commerce, DLR Architecture Group, UNL and many others.
The building will stand at the museum for three months, then it will be taken down and they'll use the pieces to build something on a smaller scale every year.
In order to qualify, two people had to be watching at all times, there always had to be a camera documenting it, and no glue was allowed.