Lincoln City leaders support protests but ask to end violence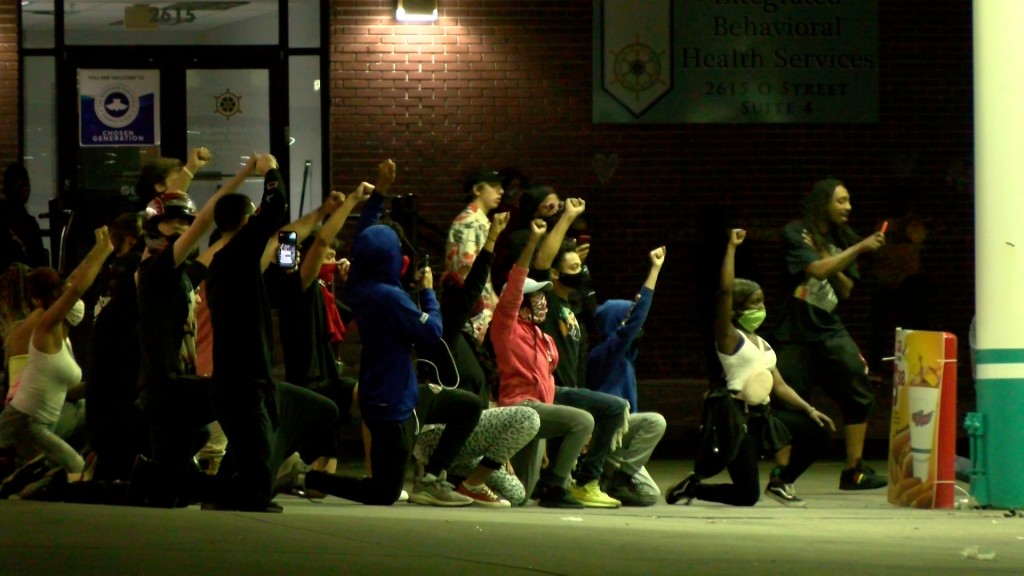 LINCOLN – Lincoln city leaders held a news conference Saturday morning following the early morning protest and riot in downtown Lincoln.
Mayor Leirion Gaylor Baird said, " we are all angry at the continued violence, racism, and unequal treatment inflicted on African Americans and people of color across our nation. We have seen hit happen time and time again…across our nation."
"Protesters in Lincoln have largely been peaceful and respectful and we fully support their calls for justice," said Gaylor Baird. " "Last night, however, anger turned into violence and destruction here in Lincoln. we can't have that that honors no one."
Eight police officers were hurt.  One had to be sent to the hospital.  Three patrol units were damaged and nine businesses were reported vandalized.
BELOW IS NEWS CONFERENCE HELD BY CITY OF LINCOLN – Video starts at 7:00 minutes