Lincoln couple fights off a thief in their garage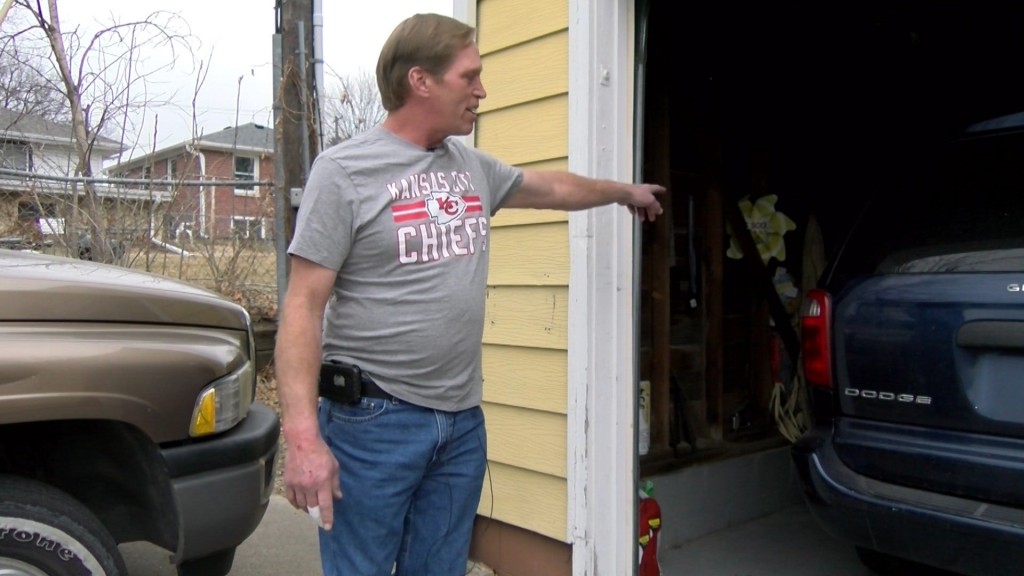 A Lincoln couple was getting ready for work, when they found a stranger rummaging through their vehicle.
"It was a matter of probably four to five minutes after I opened the door that he decided to just walk in," said David Krosese.
It happened around 6 o'clock Friday morning, near 44th and F streets.
"I noticed looking through the door of the garage that the dome light was on, on our van and I thought that was kind of weird, but then about that time I saw the guy in there rummaging through it looking for stuff. That's when I went out and tried to restrain him," said David.
When David tried to do that, the suspect fought back, and tried to get away.
"The next thing I hear is jumping and struggling, so I jump up and go out there. He has a guy in a chokehold because he was trying to break into our vehicle. I jumped on the guy trying to help my husband, and we all ended up in the driveway," says Suzette Krosese, David's wife.
Suzette said she went inside to call the police as her husband restrained the man, but the fight wasn't over.
"My wife came out and tried to help me and at some point, he latched (bit) on to my finger, and that's when he got away," adds David.
The Kroseses both have bruises from the scuffle, but they say they are just happy to be alive.
"I have a lot of anxiety," said Suzette. "He's still out there, and he kept repeating that he had a gun, so people in the neighborhood just be on the lookout because he did get away."
The police report describes the suspect as a thin black male, 160 pounds with short hair. The couple says after this event they will be strengthening their security.