Lincoln doctor, patient sentenced for oxycodone scheme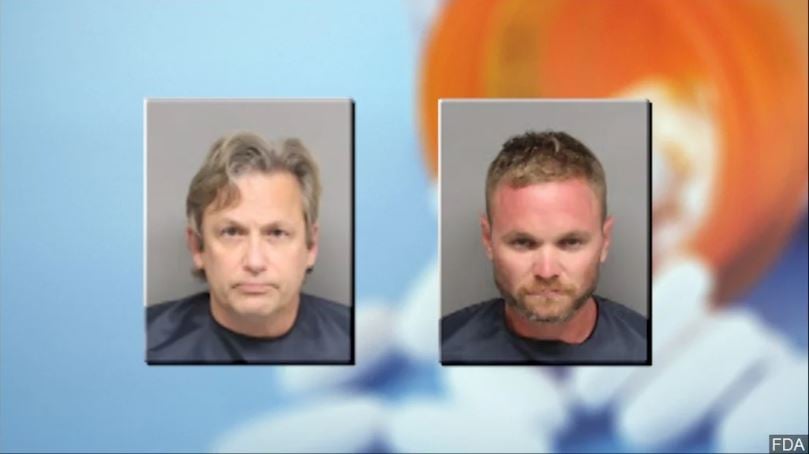 LINCOLN, Neb. (KLKN) – A Lincoln doctor and his patient were sentenced on Tuesday for an illegal drug scheme.
Dr. Keith Hughes, 56, and Colby Digilio, 34, of Valparaiso, began being investigated in January 2020.  The Lancaster County Sheriff's Office had received a tip that Hughes was prescribing a large number of oxycodone pills to Digilio.
SEE ALSO: LSO: Local physician arrested for buying back thousands of pills from patient
Between April 2018 and July 2020, Hughes prescribed a total of 4,232 10 mg oxycodone pills over 63 prescriptions, according to the Department of Justice.
Hughes was using Digilio to buy back the pills for personal use.  In exchange, Digilio was paid in cash, sports tickets and sports memorabilia.
Hughes was an orthopedic surgeon. His license has since been revoked by the Nebraska Department of Health and Human Services.
Both men were sentenced for obtaining oxycodone by misrepresentation, fraud, forgery, deception or subterfuge by obtaining prescriptions of oxycodone for personal use.
United States District Judge John Gerrard sentenced Hughes to five years of probation and ordered him to pay a $20,000 fine.
Digilio was sentenced to two years of probation and ordered to pay a $1,000 fine.
The case was investigated by the Sheriff's Office and the Drug Enforcement Administration.