Lincoln family finds way to celebrate birthday despite social distancing
A drive-by celebration was in order for Dan Duren's 60th birthday.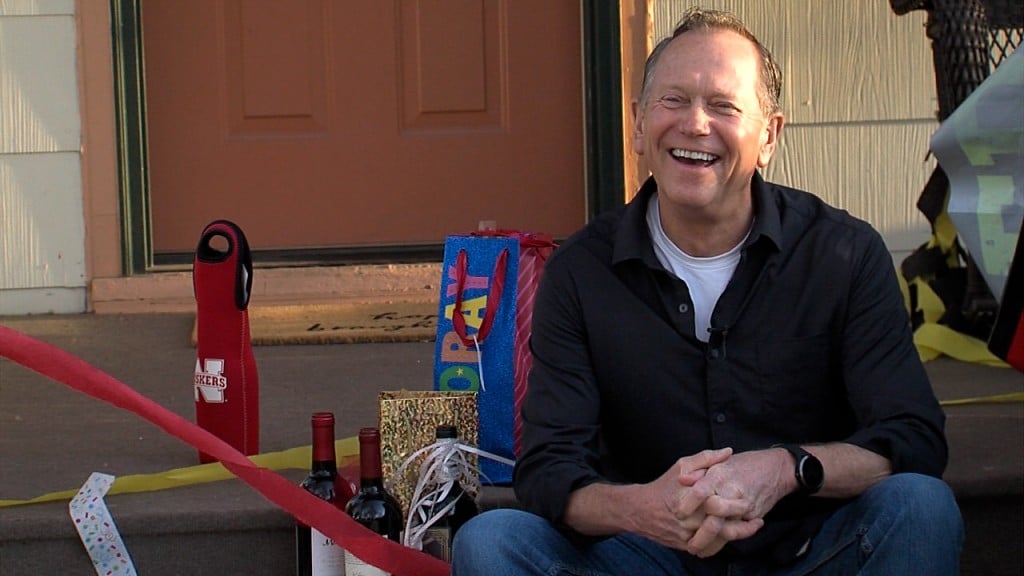 A quiet Wednesday night to celebrate six decades, that's how Lincoln man Dan Duren thought he'd be ringing in his birthday…but his friends and family had a different plan in mind.
A parade of cars lined up to celebrate Dan, the only way they could.
"Unbelievable, I've never experienced anything like it. This is the new norm right? Six feet away and in vehicles," said Duren.
Over 25 cars brought signs, balloons and air horns…each one of them leaving behind something special in their wake.
"It brought tears to my eyes that's for sure, good friends, absolutely," Duren said with a smile, "Yeah, I'm blessed. I've got a coffee cup that says blessed and yeah, I am for sure."
As everyone adjusts to a new normal in the age of social distancing, this birthday will be one Dan never forgets.
"I think this is got to top it by far. There's nothing to describe it, especially with everything going on," Duren said.
There's only two things on Dan's birthday list this year.
"Just for us to get over this quarantine and get back to reality and life again. Yeah, that's my wish. Oh and everybody stays healthy."