Lincoln family surprised with new furnace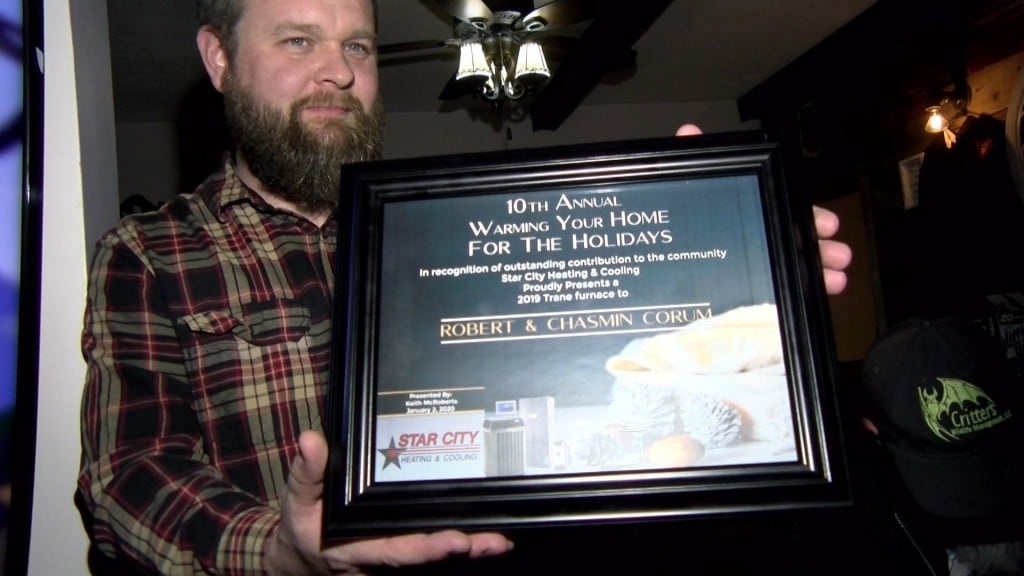 Star City Heating and Cooling presented a young couple with a new furnace late Thursday evening.
Every year around the holidays, the Lincoln business donates at least one furnace to families who have contributed to the community.
The parents of five were given the tenth annual "Warming your home for the Holidays" award.
"Extremely shocked, and it just honestly took the words right out of my mouth," said Chasmin Corum, one of the recipients.
Her husband Robert Corum had a hard time finding the right words to fully show his gratitude.
"It's hard to say how thankful I am. I'm just very very appreciative," said Corum.
Although Star City received dozens of nominations this year, the Corum family really stuck out to the business.
"The biggest thing for this one that struck me was Robert being a part of the Roughriders and everywhere I look they're doing something to give back to people all the time," said Keith McRoberts of Star City Heating and Cooling.
For more information on how to nominate someone in the community, click on the link below:
https://starcityair.com/community-connections/