Lincoln fans cheer for favorite teams during Superbowl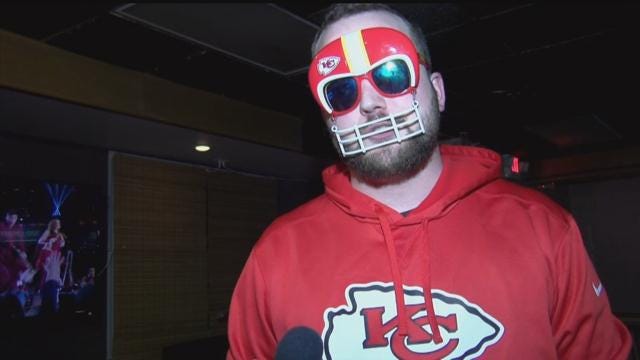 Spirits were high as local fans watched the Super Bowl on Sunday night.
Channel 8 spoke to some people during halftime, at Rosie's Bar and Grill, asking what some of their favorite Super Bowl traditions are.
"When the Super Bowl is on I like to hang out with family friends, eat some good food have some cocktails, you know, the whole party atmosphere," said Jason Runge.
One fan says they were stoked to have the Kansas City Chiefs play after a 50 year stretch since the team's last Super Bowl.
"Frankly I've been waiting for my whole life for this," said Ryan Belden. "I'm only 27 and my dad and my family hail from the Topeka area we have been waiting a whole 50 years for this day."
Most fans had their favorite teams and their game predictions on lock.
"My favorite thing about the Super Bowl is hanging with my guys and watching my 49ers beat the Chiefs," said Runge.
"I think a lot of NFL fans are excited to not see a handful of teams that are more familiar with the Super Bowl but if they didn't have an allegiance, I'd say they lean with Andy Reed," added Belden.
The Kansas City Chiefs won 31 to 20.