Lincoln girl who survived cancer going to D.C. for children health advocacy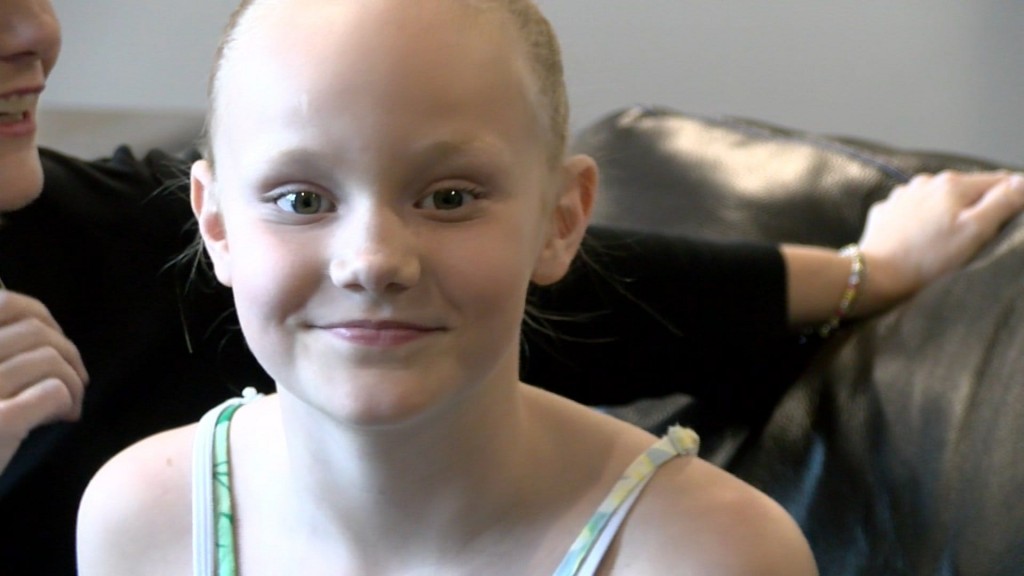 Posted By: Alden German
agerman@klkntv.com
Her name is Grace, and it's a name fitting for a young lady who fought a battle no child should.
?
It is courage that helped 10–year–old Grace Fry win her battle with cancer. It was September 9, 2016 when Grace was diagnosed with Acute Myeloid Leukemia – a rare and very aggressive form of leukemia.
Later that day, she was in the hospital.

"First reaction was shock I think more than anything. Didn't know…we…it was all just such a hurry," said Jeff Fry, Grace's father.

"At the time I didn't really know what Leukemia was. I knew what cancer was but I never knew Leukemia was a type of cancer so when they told me I kind of just started crying," said Grace Fry.

Young Grace was sent to Children's Hospital and Medical Center in Omaha where she spent the next five months undergoing treatment.
"Our high rise apartment on the sixth floor is what we called it," said Mandy Fry, Grace's mother.

It was a tough battle as grace went through nearly 60 doses of chemotherapy.
"God was very present in that room and was shown through Grace. I just get very emotional," said Mandy.

Grace is a survivor, but the effects may last a lifetime. Doctors say she may develop heart problems in the future.
The medical bills were also extraordinary. That's why they'll be traveling to Washington D.C. to speak one–on–one with Nebraska's congressional delegation..
Their goal is to help keep children's health and medicaid on the mind of lawmakers. While the trip will have serious moments, it's also meant to be enjoyable.

"It's about her enjoying – the family enjoying – themselves and getting some time out, but to also make reality for a lot of folks who haven't undergone such extreme decisions and conditions," said Liz Lyons of Children's Hospital and Medical Center. She will be taking the family to D.C.
Grace has been cancer–free for nearly a year and a half, but she hasn't forgotten her time in the hospital, and has a special message for the children in the midst of their own cancer battle.

"I would tell them having a positive attitude about everything and trying to keep happy about everything you're going through definitely helps. If you're sad about it all the time nothing is really going to help you through it," said Grace.