Lincoln Giving Tree hosts Trunk or Treat event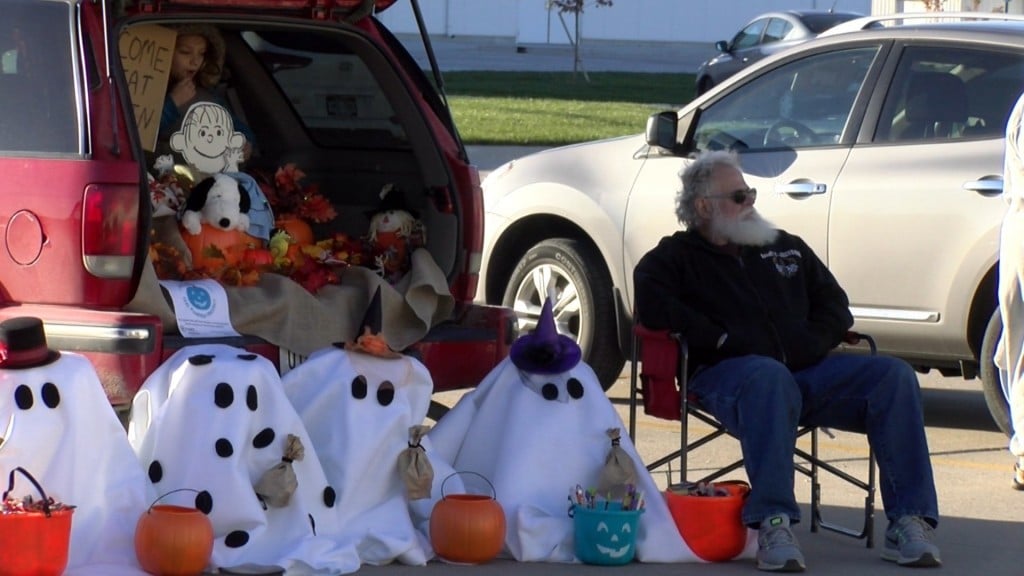 Saturday night was the Lincoln Giving Tree's first ever Trunk or Treat event, held outside of the Nebraska Sports Center.
Many people volunteered their time to decorate trunks and distribute candy to underprivileged kids.
"Provide the kids with a little bit of an early Halloween treat so that way, if they can't go out for Halloween because it's a Wednesday and parents work, this gives them that chance to kind of get out there and get the Halloween fun in a little early," said Larcy Allen.
The Lincoln Giving Tree is a public Facebook group that focuses on giving back to the Lincoln community.
The group hopes to build on tonight's event in the upcoming years.