Lincoln golfers enjoy the warm weather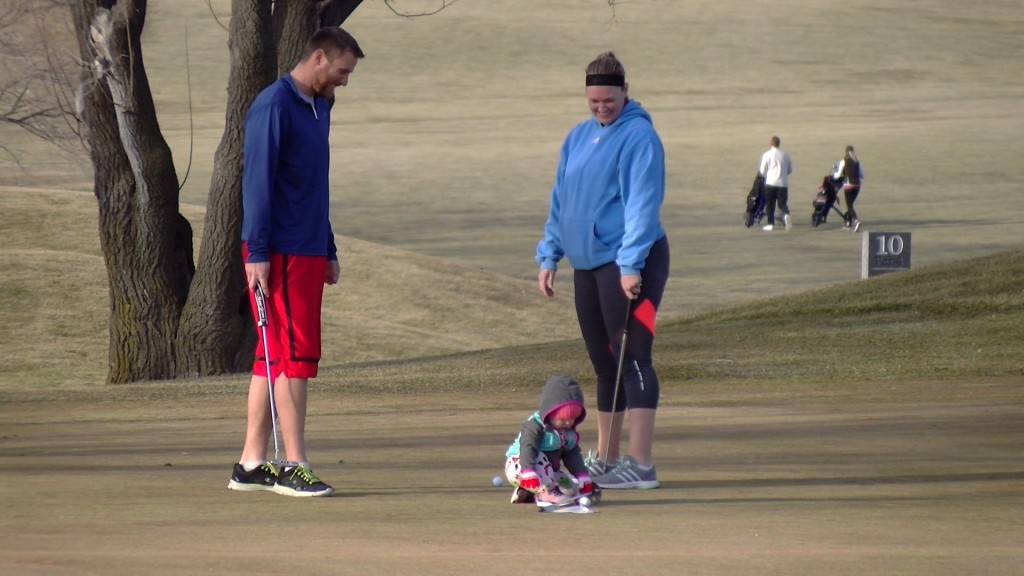 Today's high reached 58 degrees, and that means recreationists were outdoors taking advantage of the weather.
"I saw the weather forecast yesterday and I immediately thought, you know what, I'm going to hit up some friends and then spend some time together today," golfer Andrew Kroeger said.
"So it's December, we're out at Highlands Golf Course, weather is awesome, wind is a little breezy but we don't get to golf much this time of the year, so I figured why not," golfer Derrik Cornell said.
Kroeger and Cornell are one of many golfers at highlands golf course in north Lincoln that took a swing at being out this day.
"Just thankful we got the sun out, we got some clouds out here. They said that they had over 100 rounds out here with golf and for that in December, let alone, 3 days before Christmas, I think there's a lot of people in a great mood today," Kroeger said.
"So it's like a Christmas present from Mother Nature that I can still get out here, try to hit the ball straight, see what the wind will do," Cornell said.
All goes without saying, there is no complaint about having a little green to round off 2019.
"I thought that when the snow first fell, that I got my last round of golf in back in November, so the fact that we can get out today, it's kind of like going out fishing. If you have the time to go out fishing, even if it's a bad day of fishing, it's better than good day at work, so taking that same approach at golf today."
The weather was too good to pass up.