Lincoln High defeats Lincoln Northeast 71-26
The Links cruised pass the Rockets on Thursday.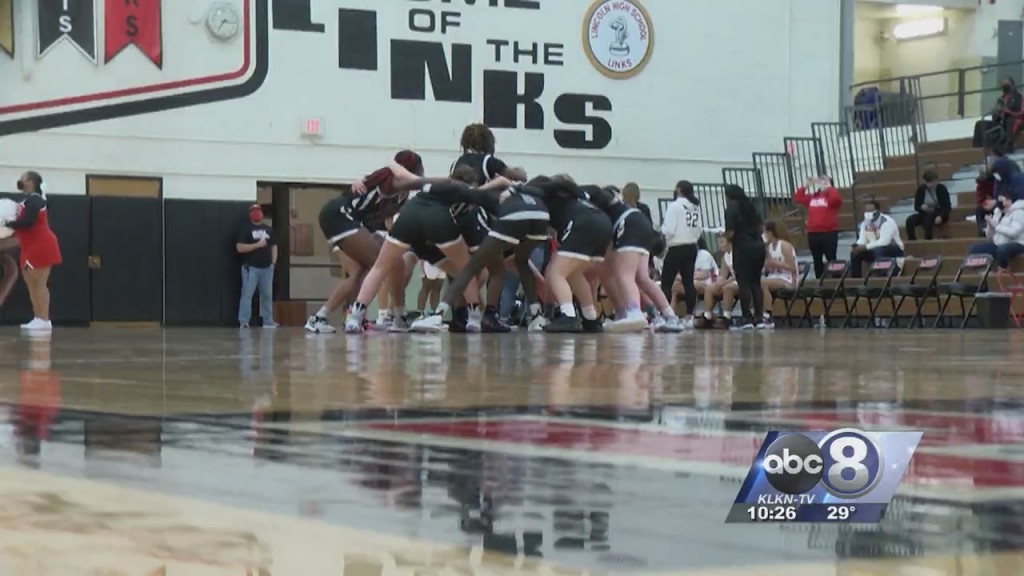 LINCOLN, Neb. (KLKN) – Lincoln High hosted Lincoln Northeast on Thursday. The Links grabbed a 71-26 win over the Rockets.
Sophomore Kiana Wiley scored 19 points, and sophomore Briauna Robinson added 17 points. You can view the highlights above.
Girls High School Basketball Scores:
Arthur County 41, Sioux County 33
Auburn 68, Ralston 30
Blair 61, Omaha Duchesne Academy 45
Bloomfield 48, Randolph 26
Cozad 41, Cambridge 38
Crofton 77, Niobrara/Verdigre 45
Cross County 63, Hampton 25
Dorchester 44, Osceola 26
Elm Creek 42, Minden 26
Exeter-Milligan 55, Nebraska Lutheran 27
Gothenburg 45, North Platte St. Patrick's 31
Gretna 45, Omaha Marian 43
Humphrey St. Francis 61, Summerland 24
Johnson-Brock 49, Tri County 44
Lawton-Bronson, IA 54, Homer 37
Logan View-Scribner-Snyder 54, Tekamah-Herman 42
Maywood-Hayes Center 56, Brady 9
Norfolk Catholic 64, Lutheran High Northeast 28
Norris 44, Bishop Neumann 31
Oakland-Craig 55, Wisner-Pilger 38
Ponca 72, Vermillion, SD 58
Ravenna 54, Southern Valley 36
South Platte 46, Paxton 25
South Sioux City 61, Omaha Mercy 32
Syracuse 37, Elmwood-Murdock 29
Tri County Northeast 63, Winside 36
Wahoo 79, Nebraska City 29
Wallace 46, Sutherland 36
Wilcox-Hildreth 42, Arapahoe 31