Lincoln High staff member, student hospitalized after altercation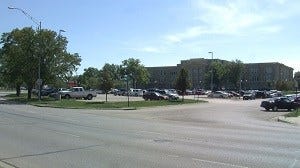 A student and staff member had to be taken to the hospital after an altercation Tuesday morning, school officials said.
A Lincoln High staff member was struck by a student in the hallway, Principal Mark Larson said in a letter to families. The staff member tried to restrain the student while other employees came to help, the letter said.
Both the student and the staff member – neither of whom were identified – were taken to a hospital for medical treatment, Larson said.
Lincoln police, along with Lincoln Public Schools Security, are investigating the incident.