Update: Lincoln High teacher arrested for sexual assault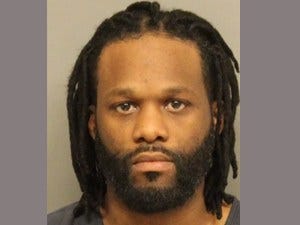 UPDATE:
Lincoln police arrested Marcus Perry on suspicion of first degree sexual assault Thursday.
Perry is the Links' girls' basketball coach and in–school suspension supervisor at Lincoln High.
Perry is accused of assaulting a student in an in–school suspension room. School officials only said the alleged victim is a female student at Lincoln High and was not on his basketball team.

"This is a very unsettling incident and we will do everything in our power to review all our classroom safety and security procedures, determining if we need to put more protective measures in place," said LPS Superintendent Dr. Steve Joel.

LPS officials said they notified Perry on Monday he was being placed on paid administrative leave. They said it is their protocol to suspend someone with pay pending a police investigation…
Dr. Joel said LPS's goal is to create a safe environment for all their students.

"Our educators take their jobs very seriously to teach, to nurture and protect," Dr. Joel said. "When a student is harmed, everyone at Lincoln Public Schools feels it.

LPS officials said they conduct complete background checks on all potential employees, using several databases, but that sometimes, incidents like this occur no matter how much they do in the hiring process.

"Whenever we have a challenge like this, we always take an internal look," said LPS Associate Superintendent of Human Resources Dr. Eric Weber. "And we ask ourselves 'are there things that could've been different?' and the answer may be 'no.'"

Perry had previously played basketball for the Huskers. He was hired by Lincoln High in 2016.

Dr. Joel said they are not aware of any other student victims at this time and they will continue to let police investigate.
______________________________________________________________
"He will not be allowed at Lincoln High or on any school property."
A former Lincoln High worker is arrested.
Dr. Steve Joel said today, "We need to talk about a very serious, difficult and disturbing incident that has happened at Lincoln Public Schools."
Dr. Joel says their students' safety is of the utmost importance. LPS says they reported the incident to Lincoln Police immediately and notified Perry on Monday that he was placed on paid administration leave. Dr. Joel says he applauds the student for coming forward.
LPS officials say this "The student went to a Lincoln High counselor and trusted that counselor enough to share what happened. I believe that when someone knows their voice will be heard and taken seriously, it gives them the conviction to speak out"
Perry was an in-school suspension supervisor at Lincoln High, and coached the Links Girls Basketball Team. He also played basketball for the Nebraska Cornhuskers.
________________________________________________________________
Lincoln High School teacher 33-year-old Marcus Perry was arrested today for 1st degree sexual assault of a student. Lincoln Police say it happened on December 7. The incident report says the victim was a 17-year-old female.
Lincoln Public Schools Superintendent Steven Joel said in a news conference that they will review classroom security measures and future hiring methods following the sexual assault. We will have much more on this developing story tonight on Channel 8 Eyewitness News at 5,6,10p.m.