Lincoln hospitals prepared to store, distribute COVID-19 vaccines
Hospitals across the state and in Lincoln are preparing for the high possibility of receiving the COVID-19 vaccine by mid-December.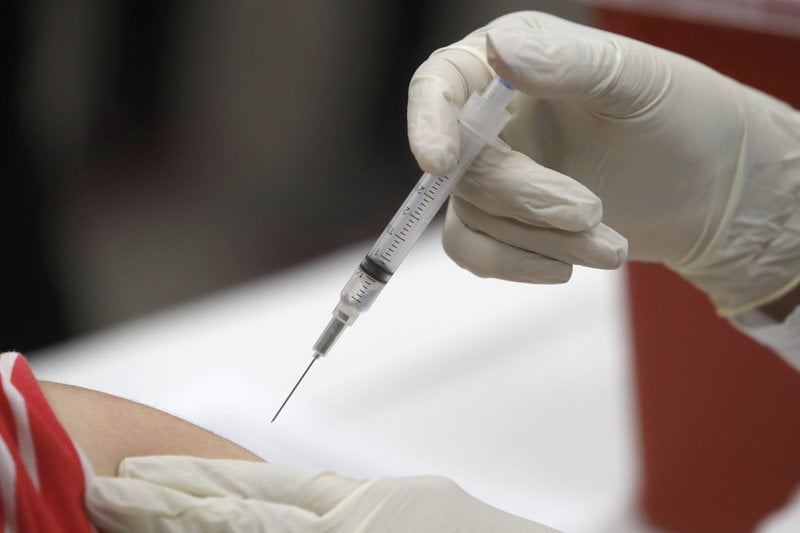 LINCOLN, Neb. (KLKN) – Nebraska hospitals say they are fully prepared and equipped to handle and distribute the COVID-19 vaccine when it gets shipped.
Pending FDA emergency use authorization for Pfizer and Moderna vaccines, both of which are reported to be over 94% effective, hospital systems are making distribution plans for employees, who are first in line to receive the vaccination. 
"We are going to know yet this week on the delivery date and quantity that we are going to get initially," said Bob Ravenscroft with Bryan Health during a press conference Tuesday morning.
"We expect that it'll be approved and ship sometime the week of December 14, and if all goes well, sometime that week we will start administering doses," says Michael Tiesi with CHI Health
CHI Health St. Elizabeth and Bryan East both already have the ultra-cold freezers needed to store the Pfizer vaccine. The CHI system will have a total of three freezers in Omaha, Lincoln, and Grand Island by the end of December – all three of them at $10,000 each.
"Minus 94 degrees Fahrenheit for this vaccine so, very cold. That freezer can hold 250,000 doses, so almost a quarter-million doses in that one freezer alone," Tiesi says.
The actual distribution of the shots will mirror the state's plan, prioritizing those who work directly with COVID–19 patients and vulnerable populations.
"The first tier is for direct patient care colleagues that work in what we call warm or hot zones, they will be the first tier to get it," Ravenscroft says. 
Ravenscroft says right now at Bryan Health there are three tiers in the vaccination plan for hospital workers, and the vaccine won't be mandatory for employees, just highly encouraged.
Due to the potential for side effects following the vaccination, both hospital systems say they plan to spread out the vaccination process.
"They have designed how they will stagger the vaccination of healthcare workers so we don't, say, vaccinate all the nurses in one ICU at the same time because there's a chance that a small percentage of them may not be able to come to work the next day due to feeling under the weather," says Dr. Cliff Robinson with CHI. 
CHI Health will also strongly encourage employees to take the vaccine, but it will not be required.
"By unit, we're looking at how to stagger this – do you get your vaccine in advance of a scheduled 2 day off period? So, we have a team working through that because we absolutely wouldn't want a lot of negative reactions, which are not anticipated, but we wouldn't want that to debilitate the staff so we'll be very careful," says Ravenscroft.
Both Pfizer and Moderna's vaccinations will require two doses spread out between three to four weeks.
Officials say since the news of an effective vaccine came into play, it has been "the light at the end of a very dark tunnel" for healthcare and hospital workers.