Lincoln law firm receives HIRE Vets award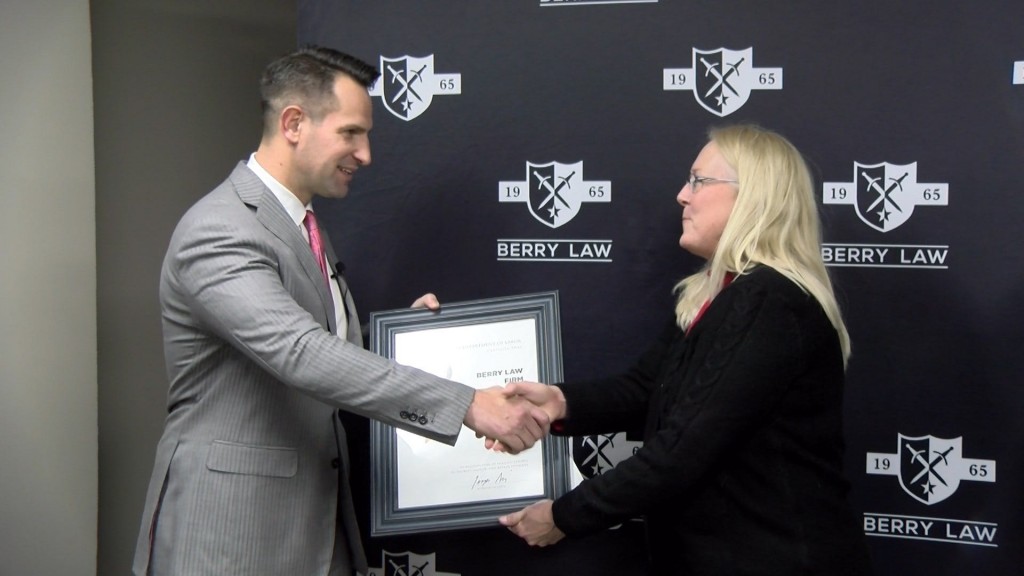 Berry Law received a Platinum Medallion for the company's efforts in hiring veterans Tuesday afternoon.
The award was created as part of the Honoring Investments in Recruiting and Employing Americans Military Veteran (HIRE Vets) Act, which is designed to recognize employers who strive to hire Veterans.
Berry Law, which was founded in 1965, is one of the nation's largest Veteran Law firms. They have offices in Lincoln, Omaha, and Seward.
John Berry, the CEO of the company, spoke on why they make an effort to hire those who have served.
"Veterans are great at giving feedback, they're great at taking initiative, but ultimately they're great team members and teammates," Berry said.
Persevus, LLC in Omaha, Union Pacific Railroad which is also located in Omaha, and Executive Airborne Solutions in Bellevue were also awarded.
In order to qualify for the platinum award, ten percent of Berry Law Firm's new hires had to be veterans.
For more information on how to be a part of the program, visit the link below:
https://www.hirevets.gov/#criteria