Lincoln man accused of sexually assaulting 12-year-old girl gets prison time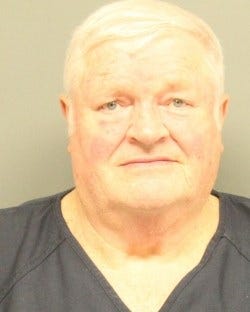 A Lincoln man arrested after he reportedly admitted to sexually assaulting a girl who was 12 years old at the time has been sentenced to prison.
Tuesday afternoon a judge sentenced 74-year-old Jesse F. Bartels to up to nine years in prison on reduced charges.
Originally charged with first-degree sexual assault of a minor, Bartels pleaded guilty to third-degree sexual assault of a child and a child abuse charge in exchange for prosecutors to drop the first charge, according to court documents.
Authorities claimed Bartels admitted to sexually assaulting the victim multiple times at his Lincoln home between 2017 and 2018.