Lincoln man carves patriotic symbol into neighborhood tree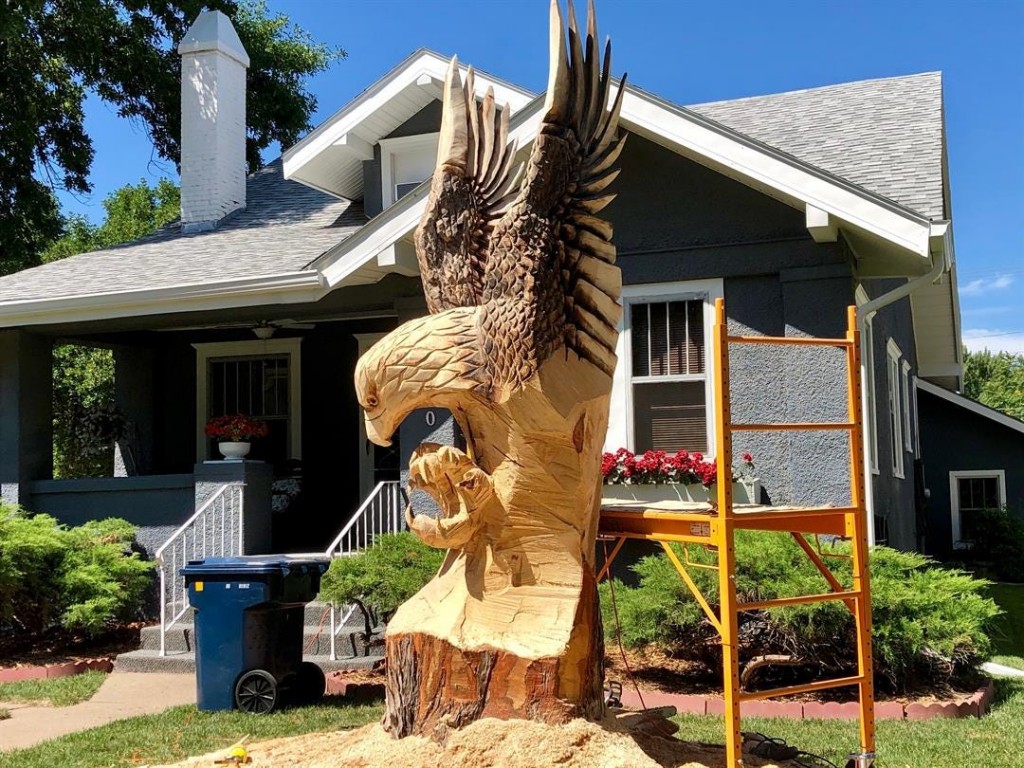 All it takes is a chainsaw and a couple other designing tools for Nate Hall to make a one of a kind piece of artwork.
"I kind of sketched it out on the tree and then kind of went from there and shaped it as I went," Owner of 3 Timber Studio, Nate Hall said.
This eagle has been catching people's attention around the Havelock neighborhood. People pass through to take pictures and watch it come to life.
"He's got to coat it and everything else but I think something like that is unreal," Passerby, Tim Houdek said.
The owner of the home was looking to do something with his tree in the front of his yard. All he did was look online for chainsaw carvings and found Nate.
"I text him and said what about this eagle and he texted back and said if that's what you want, that's what you'll get so that's what I'm getting," Jack McGovern said.
It wasn't until Nate's mid 30's when he started wood carving, and getting good at it.
"It's nice working with my hands and getting to do stuff that's more specifically artwork that comes straight from me and that's the best part for me, the creativity," Hall said.
The eagle will take just one week for Nate to finish. It's been hard for Jack not to watch and see the passion behind the woodworking.
"I can't get off this chair, I just sit here and watch him and the more he does the more it comes alive you know," McGovern said.
All of Nate's pieces have been documented. In April, he made a firefighter climbing a ladder. The owner, a former firefighter, wanted do something with his dying ash tree.
Besides Lincoln, he has done wood carvings around and out of state.
When Channel 8 Eyewitness News asked him what his favorite piece is so far, he said every single one.
"My favorite is always the one I'm working on right now so this is my favorite right now," Hall said.
If you are interested in learning more about Nate Hall's business, 3 Timber Studio, click here.