Lincoln man's house, cars vandalized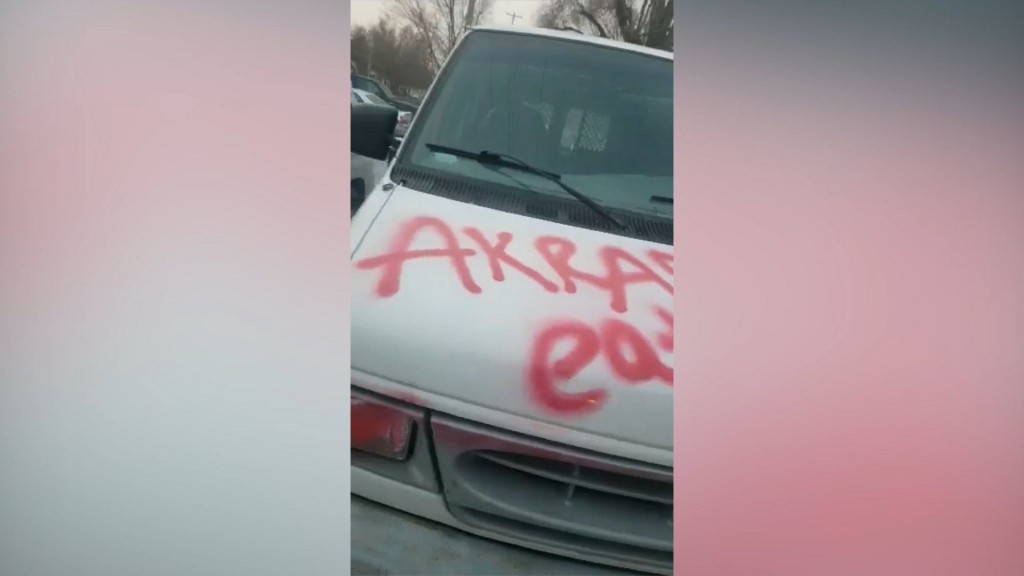 Lincoln local, Akram Alrekabi came home from a friend's house late Thursday night to find several of his properties vandalized by graffiti.
The vandal spray painted inappropriate words over 3 exterior walls of his house, as well as painted 5 of his vehicles.
The man says the damage is in the thousands and he has been trying to remove the paint over the last couple of days.
"To be honest with you, I'm afraid what's gonna happen next. If anybody is going to come directly to me, i have a child in the house, who knows what they're going to come up with next… My door is going to be broken in the middle of the night?" Akram Alrekabi said.
Police say they do not believe it is a hate crime.
The Lincoln man will now be faced with having to purchase security cameras for safety measures.