Lincoln mini-golf course owner featured on ABC hit show 'Holey Moley'
A Lincoln mini-golf course owner has been chosen to participate in ABC's new series 'Holey Moley,' and to battle it out for a grand prize of $250,000.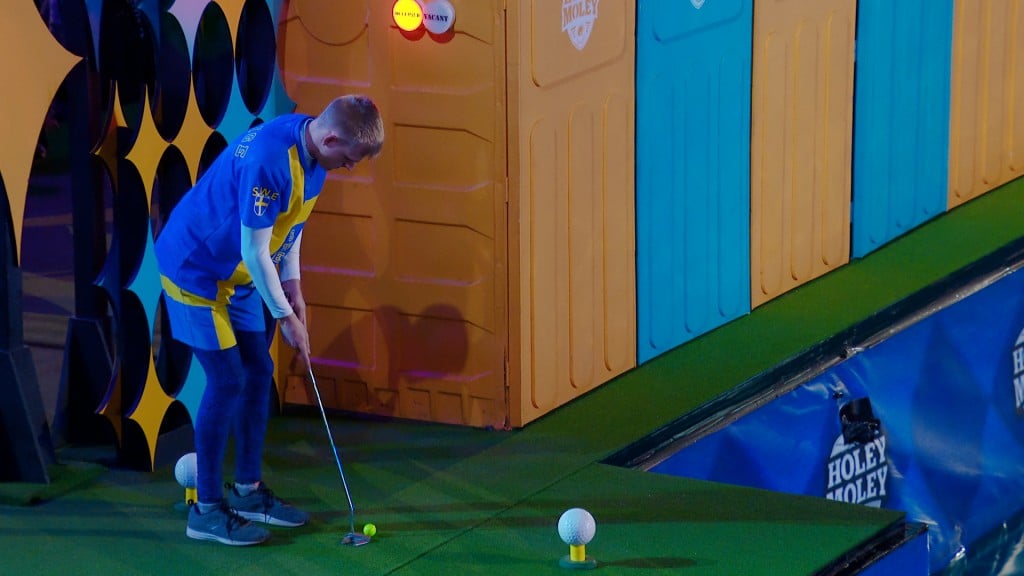 The owner of Lincoln's Adventure Golf Center mini-golf course was chosen to be a part of ABC's new hit show 'Holey Moley!'
Erik Gustafson, who has owned the mini-golf course since 2018, spoke with Channel 8 News this week about his experience on the show ahead of Thursday night's season two premiere of the show.
The show, a combination between 'Wipe-Out' and a supersized obstacle mini golf course, features comedian and actors Rob Riggle and Joe Tessitore who serve as on-camera commentators, while Jeannie Mai reports from the sidelines. The show also features NBA star Stephen Curry – who serves as the executive director.
While the first season was airing last summer, Gustafson and his co-owner, Dillion, applied to be on the second season. After a series of interviews and phone calls, Gustafson was chosen to fly out to Los Angeles in early March to film the series.
"It was crazy, we filmed from like 5 p.m. to 5 a.m. so the hours were very weird and you'll see in the show that its at night so that's where the best lighting is and it was actually very early in the morning so i had to do a regimen of shots of coffee every half hour," Gustafson says.
He says the experience was unlike anything he had ever done before.
"There were cameras everywhere, and they wouldn't let us go anywhere without someone ushering us where ever we needed to go. . . I think my favorite part was being able to interact with the people there and the other contestants."
Gustafson says he loves mini golf, and he loves owning the course in Lincoln because it brings him and the community joy.
"It's a game you can love if you're three or 103," he says.
Gustafson isn't allowed to give away any spoilers or say how he performed or who won, so those curious will just have to watch.
The season premier is Thursday, May 21st at 8p.m.