Lincoln musician finds creative ways to continue performances
Josh Hoyer has been singing since he was 6. Now with a family and band to look after, he is using technology to perform.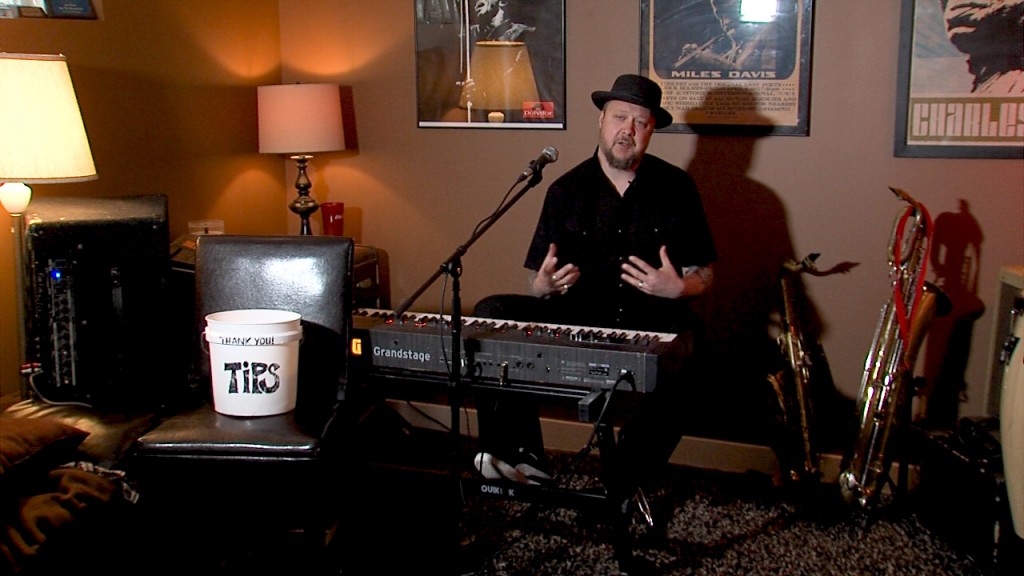 Josh Hoyer is a musician from Lincoln who is out of work as venues nation wide have closed their doors.
With nowhere to perform and live audiences gone, Hoyer has turned to Facebook as a streaming platform.
Josh Hoyer & Soul Colossal have been together for six years and in March of 2020 the five member team was set for a three-month trip around the country.
"A great door opened for us," said Hoyer. "When I came to the realization that we would loosing an opportunity at Jazz Fest in New Orleans, and our headlining spot in Atlanta Festival, our New York City gig, our first New York City gig. I cried."
Despite not hitting the road with the band he has stayed positive. Taking advantage of the family time with his wife and kids.
"I was scheduled to be gone and I've been trying to think about it that way. A special time for me and my wife and our two kids to spend together," said Hoyer.
To help with the financial strain, like many in the country, he has shifted his skill of singing in front of live audiences to digital ones.
Hundreds of people tuned into his Facebook Live stream Saturday evening. Check it out here.
The video that has over 10,000 views and received consistent positive feedback throughout the performance.
The bands Facebook Page also has donation links that help the members going during this time.