Lincoln neighborhood hit twice by thieves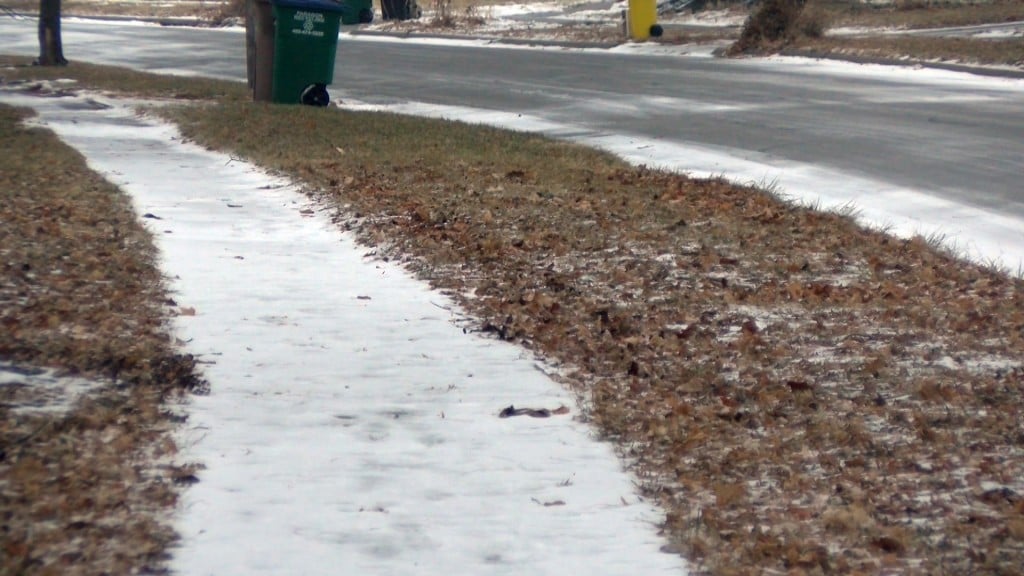 A Lincoln woman was sleeping in her room early Saturday morning when she heard a noise, it didn't sound unusual until her dog made it seem like something was wrong.
"She started barking and I finally got up and came out into my living room and everything was gone, everything was gone," a Lincoln woman said.
The woman, who does not want to be identified, noticed her TV, iPads, a lot of personal stuff, knick knacks and jewelry was all missing.
She saw that her back door was open, went outside and saw someone on the side of her home. Police have taken pictures of the footsteps in the snow.
"It's crazy that anyone would break into and just like walk into someones house early in the morning like that and in broad daylight and plus it snowed so we have his footprints, we know where he has been," a Lincoln woman said.
A couple houses down in her neighborhood near Pius X High School, she found a pile of her things. Whoever stole them, did not manage to take it all in time to get away.
"You have to be afraid that someone is going to come in and take whatever little bit of property that you might have, it is frightening beyond your worst nightmare," a Lincoln woman said.
Lincoln police are also investigating an assault just minutes away near 44th and F Streets.
A couple was getting ready for work when they found a stranger rummaging through their vehicle.
"My wife came out and tried to help me and at some point, he latched on to my finger and that's when he got away," Lincoln resident, David Krosese said.
The person or persons responsible for these two incidents have not been caught. Based on descriptions, police do not believe that the two are connected.
Both are still under investigation.