Lincoln officials ban dumping and improper recycling at city collection sites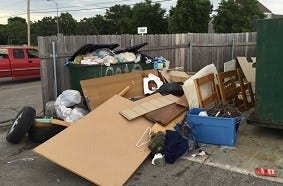 Lincoln is cracking down on the city's 19 recycling sites, an ordinance was passed by the city council Monday afternoon.
It's now illegal to put recyclables anywhere but in the proper recycling container. Anything that can't be recycled, can not be dumped at the site.
You're urged to call the city if you see someone doing it, violators could face up to a $500 fine.
A Lincoln resident we spoke with says it's a big problem.
"I don't think it is appropriate, it looks bad and I think if you see all the garbage that people are leaving instead of putting it in the bin, that should be outlawed," Lincoln resident, Greg Bartch said.