Lincoln on pace for record amount of stolen vehicles in 2019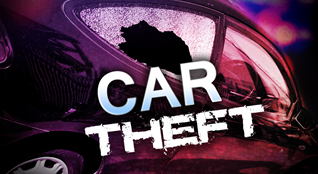 Lincoln police reports that vehicles are being stolen at a record pace so far in 2019.
25 car thefts have been reported in the first two weeks of July alone.
One of those stolen vehicles was taken from Millennium Autos out in Lancaster county.
The dealership's owner says he will be taking extra precautions to keep his merchandise safe.
Yi Liu has owned and operated Millennium Autos, a used car dealership near 14th and Saltillo Road, for four years now.
He says that so far in 2019, he's had multiple people trying to steal his cars overnight.

"Our camera caught three people. They broke down our garage door and got in and stole a few keys," said Liu.
Over the past weekend, Liu captured footage of two people stealing one of his pickup trucks using those stolen keys.
"We have all of that on camera and turned in to the police department," said Liu.
Liu reported it to the Lancaster County Sheriff's Office, and it didn't take long for action to be taken.
"I think within two hours, the car was found by police. The police caught the lady and she is now in jail," said Liu.
Heather and Jason Lybarger were arrested after Liu's pickup was found at their home.
Liu says it wouldn't have happened so quickly without the help of his surveillance footage.
"Surveillance cameras are a must for any business. With our current technology, anybody who would try to do that, a lot of people would say that is stupid, because you will get caught," said Liu.
Lancaster County Sheriff Terry Wagner says he's seen an increase in stolen car reports this year.
And so has the Lincoln Police Department.
In 2018, a record was set with 408 reported auto thefts in the city.
So far this year, Lincoln is on pace for a record shattering 474.
In 2019, all but 13 of the stolen cars were recovered, something that pleases Liu greatly.
"The police force is very effective. The first one they stole, within a couple of weeks, they brought the car back, and the second one, within two hours, the car was brought back," said Liu.
With the recent criminal activity, Liu says he's looking into extra security.
"In fact, we are putting in extra security for our doors, for our garage, and we installed more lights and more cameras. I think it's all called for and necessary," said Liu.
Some good tips to follow are to always lock your cars and remove your keys.
Also be sure to never leave your car running and unattended.
LPD also recommends not leaving valuables out in plain sight, because they will attract thieves.