Lincoln Police and UNL help to put on first ever Leadership Skills Camp for area kids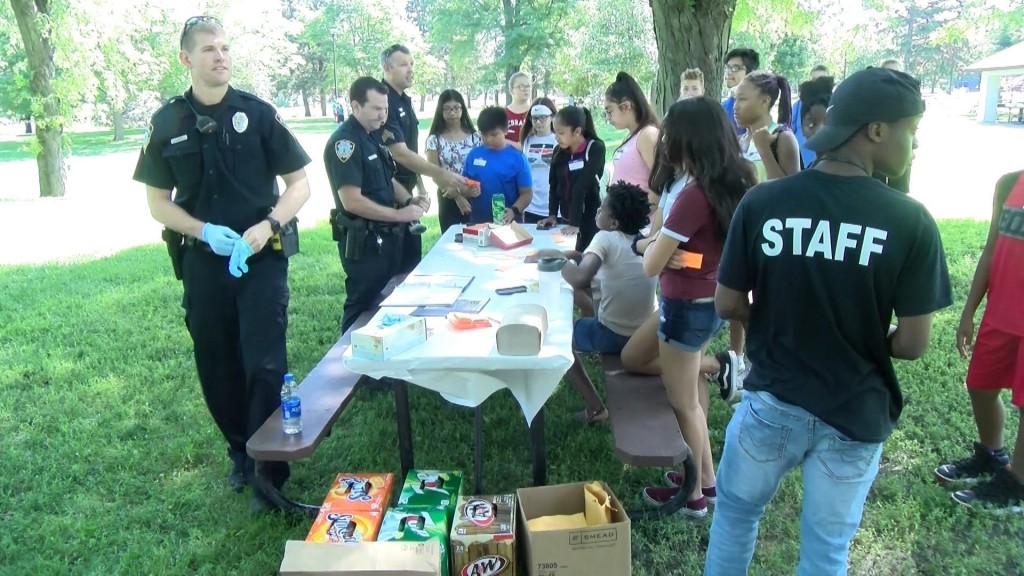 On Tuesday, multiple youth programs collaborated with Lincoln Police and UNL to have some fun!
Around 100 kids got the chance to interact with officers, tour UNL's sports facility and even get out on the field at Memorial Stadium.
It's mission is to bring the community together.
"This is a leadership camp, and it's all about teaching kids how to be leaders, teaching them about emotional regulation and just how to have fun and be a great person," said Ishma Valenti, the Executive Director of George Washington Carver Multicultural Collaboration.
The day started at Lincoln's Antelope Park.
The kids got a chance to sit in the police cruisers, race an officer wearing one of their weighted vests or even how to remove finger prints from soda cans.
"The police can not only see these kids in a positive light, and see how great they are, but the kids can also see that these police officers are also for their community and with them as well," said Valenti.
The George Washington Carver Multicultural Collaboration helped set up the event.
The kids were from various organizations, including the Latina Leaders, Boys and Girls Club, LPD youth outreach and more.
After lunch, the kids got to step onto the field at Memorial Stadium and meet some incoming freshman athletes.
"If we start things at a young age like how we're trying to do here, then it just creates positivity throughout the youth, and those guys are the next up, they're the future athletes who will be here competing," said Kevon Davenport, a Freshman Wrestler at UNL.
The event aims to teach the 3rd through 8th graders what leadership is all about, helping them grow into the next leaders of Lincoln.
Event organizers say this is the first of many future leadership camps.
They are planning to hold another in early August.