Lincoln Police investigating robbery and attempted robbery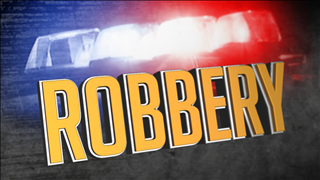 Lincoln Police are searching for suspects after an attempted robbery and a robbery.
The attempted robbery happened around 2:30 p.m Monday.
The victim reported that a group of men attempted to rob him while he was entering his apartment near the 1200 block of S. 27th St.
The man was not injured, but police say one of the men showed a handgun. The victim, however, was able to get into his apartment and the suspects fled.
A short time later, police responded to another robbery around 5:30p.m.
LPD says a group of men approached a victim at their apartment near the 1500 block of B Street, hit him over the head with a handgun and took electronics and other items from the home.
The group of suspects then fled, and the victim suffered minor injuries.
Police are working to determine if the two incidents are related.
This is a developing story and will be updated as information becomes available.