Lincoln police investigating two drive-by shootings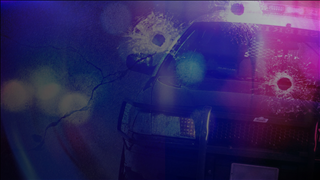 Authorities are investigating a pair of drive-by shootings in south Lincoln.
The first happened Thursday afternoon in the area of 19th and E Street. Witnesses reported hearing gun shots and seeing several vehicles fleeing the area. Officers found shell casings and are analyzing video from the area.
Police described the vehicles in question as a silver Jeep, a dark four-door sedan and a dark SUV. It's unknown whether these vehicles are responsible for the shooting, are potential victims or witnesses, police said.
The second shooting happened just after midnight Friday in the area of 7th and C. Witnesses again reported hearing several gunshots.
Officers found a window of a home that was damaged, but nobody was injured, police said.
Anyone with information is encouraged to call Lincoln Police at 402-441-6000 or Crimestoppers at 402-475-3600.