Lincoln Police, Lincoln Fire & Rescue run stairs for 9/11 first responders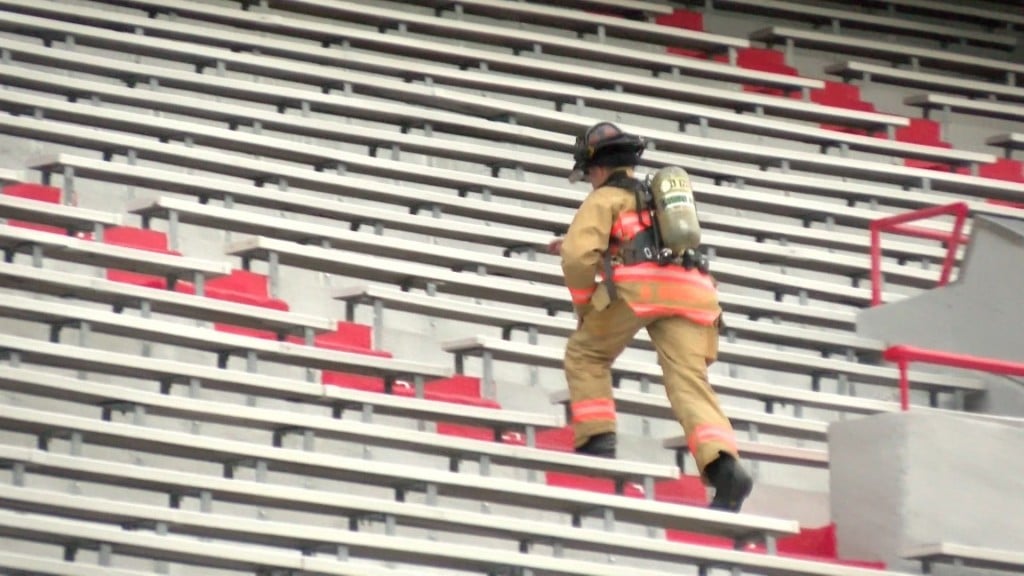 In the early morning hours on September 11, 2019, members of the Lincoln Police Department and Lincoln Fire & Rescue took to the stairs in Memorial Stadium.
They ran up and down every flight to commemorate the first responders who made the ultimate sacrifice on September 11, 2001.
Many of the LPD and LFR members wore weighted vests or even their full gear, in order to better understand how the first responders felt in their last moments 18 years ago.
Officer Luke Bonkiewicz was one of those officers participating.
He said strenuous efforts like this tire and empty them out, so they can fill themselves back up with the virtuous qualities the brave first responders who came before them exemplified.
"Selflessness, dedication, perseverance, patience, humility…all those things are not only what it means to be a police officer but also what it means to be an American, and that's what Patriot's Day is about," Bonkiewicz said.
LPD and LFR began their run at 6:00 Wednesday morning, and didn't stop until their foot had hit every stair in Memorial Stadium.
Law enforcement officers say they hope Patriot's Day reminds everyone to strive to be better Americans every day to honor those who lost their lives.