Lincoln Police ramps up enforcement for Saint Patrick's Day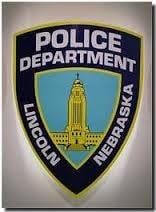 Lincoln Police will be cracking down on liquor compliance and DWI traffic enforcement on Saint Patrick's Day.
LPD will have additional officers patrolling Lincoln's five geographic police teams.
The officers will conduct alcohol compliance checks at establishments across the city, as well as a high visibility traffic enforcement detail.
LPD said the goal is to reduce alcohol related crashes and DWI violations.
The Nebraska State Patrol is working with LPD on the project.
Funding for the added enforcement is provided by the Nebraska Office of Highway Safety.