Lincoln police respond to car accident near 33rd and J Street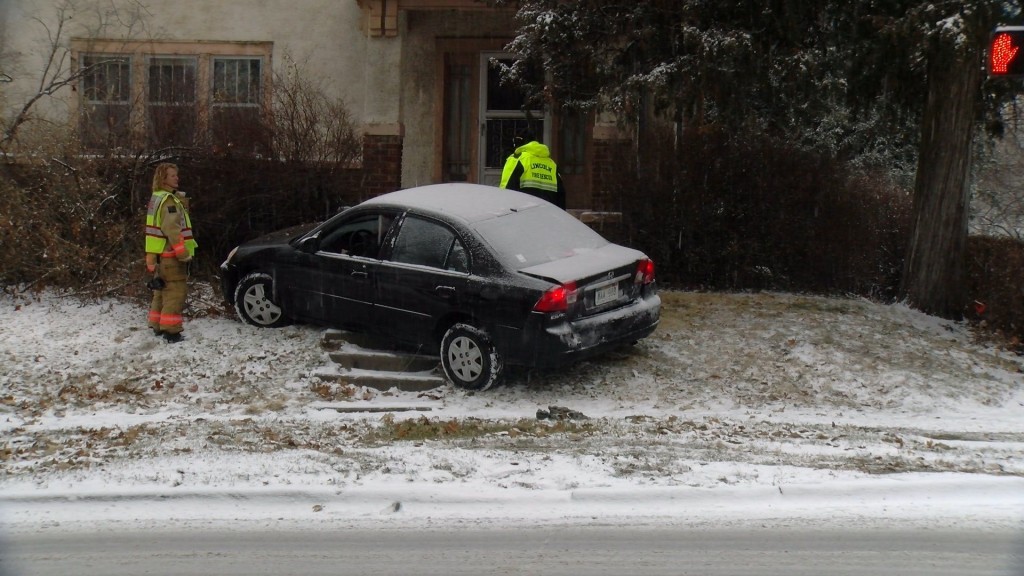 Police responded to a car accident around 9 a.m. Sunday near 33rd and J Street.
While the other vehicle was able to drive away, a female teen's car was stuck on the steps of a house. Officials say the vehicle ended up having to be towed.
Capt. Kelsey Romshek says he just wants citizens to be safe and stay indoors.
"We just want to remind drivers today to not go out and if you have too, if you do have to go out please lower your speeds and give plenty of space in-between vehicles and wear your seatbelts," Romshek said.
One person was taken to a local hospital with minor injuries.
Police say over a dozen accidents happened this morning and expect around 20 to occur before the day ends.