Lincoln protesters voice opinions against potential war in Iraq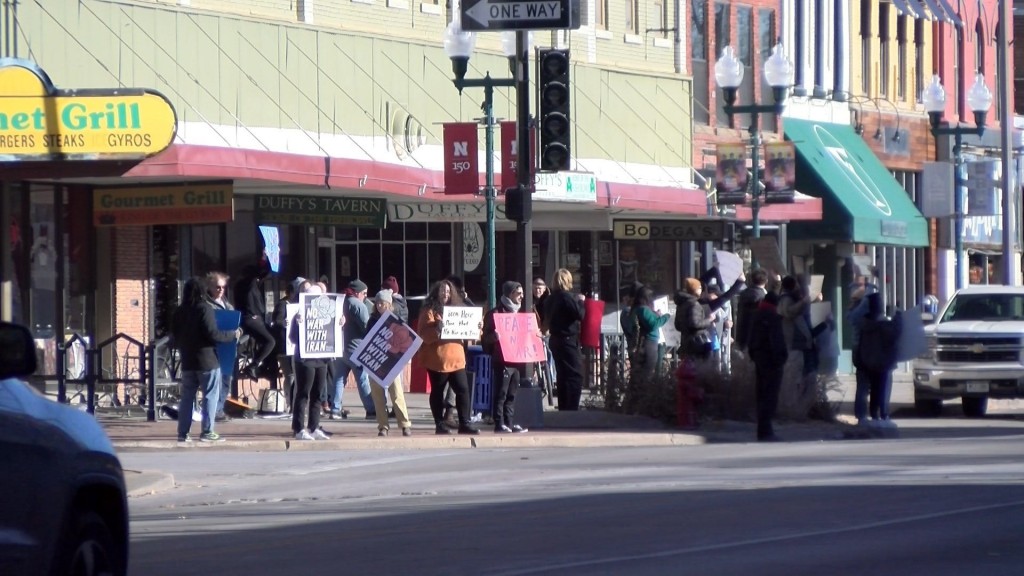 Protesters in Lincoln voiced their opinion after the U.S. strike in Iraq.
Tensions continue to build after President Trump authorized a drone strike, which killed powerful Iranian leaders. Locals carried signs and stood protesting his actions, saying they foresee a war with no winners.
"We can see what's coming and hopefully not just another war for money," said Erika Paschold, a lead organizer. "It really is just the rich and powerful in this country sending the working class out to die for their own profit."
Another protester shares he served in the U.S. military with Iraqi soldiers.
"You are targeting the wrong people," said Majid Alhijam. "Those people were fighting ISIS for years and years and years, I was part of the military 2004/2005 overseas in Iraq and we fought all the terrorists."
Alhijam says he has family in Iraq and is worried for their safety because they are caught in the crosshairs between the U.S. and Iran.
"I have a lot of concern about politics between Iran and U.S.A and other countries," said Alhijam. "We know there are problems but those problems could be solved without war."
Paschold believes that President Trump overstepped his boundaries.
"It is an act of war, but we also know that even if you go through all the right processes and get congressional approval and all of those things that doesn't make a war justified," adds Paschold.
People in Lincoln as well as the rest of the United States, are keeping their eye towards Washington as to what the next moves will be.