Lincoln realtors have sold less homes in the start 2023 compared to last year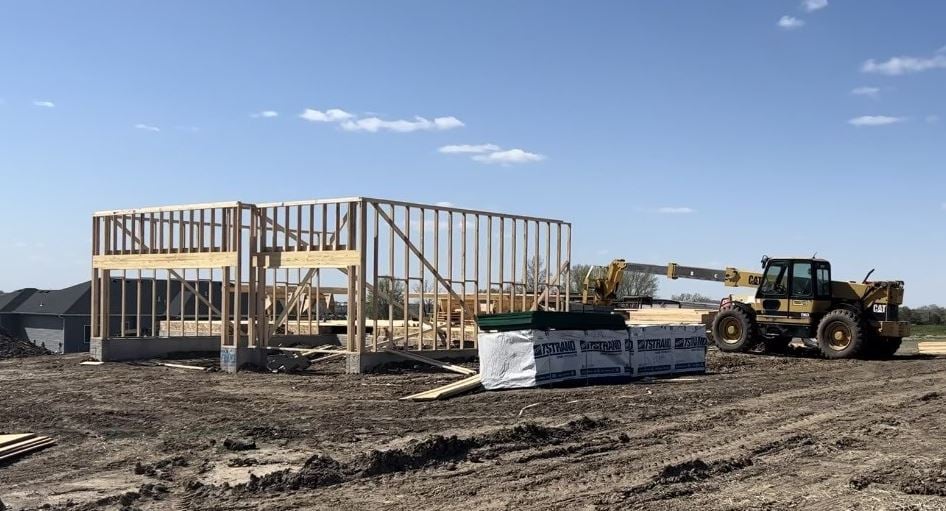 LINCOLN, Neb. (KLKN) — As of the first quarter of 2023, there were fewer homes for sale in Lincoln, with new construction numbers down 4.5% compared to last year.
The Homer Builders Association of Lincoln said the median price of new construction is almost $500,000, attributed to labor shortages, higher interest rates and increased material costs.
Homebuilder Association member Beau Daffer said increased prices don't mean a better deal as most homes are the same as before but inflation has raised the price.
"In 2020 and 2021, your monthly payment would be about $1800," he said. "Now currently with a 6.5% rate, it's $2500, almost a $700 difference."
Data from Nebraska Realty's Cody Schaff said the city of Lincoln was down about a hundred building permits compared to last year.
"Most builders take nine to 12 months to build a home and that means there is going to be a few less next year that are available to move into," Schaff said.
He said future homeowners should find people that they can trust for advice to make the best decision when looking for a house on the market.
Realtors face the same problem with some risking going into debt when taking on old projects, meaning they need to be sold before starting a new project.