Lincoln resident talks chalk, community, an positivity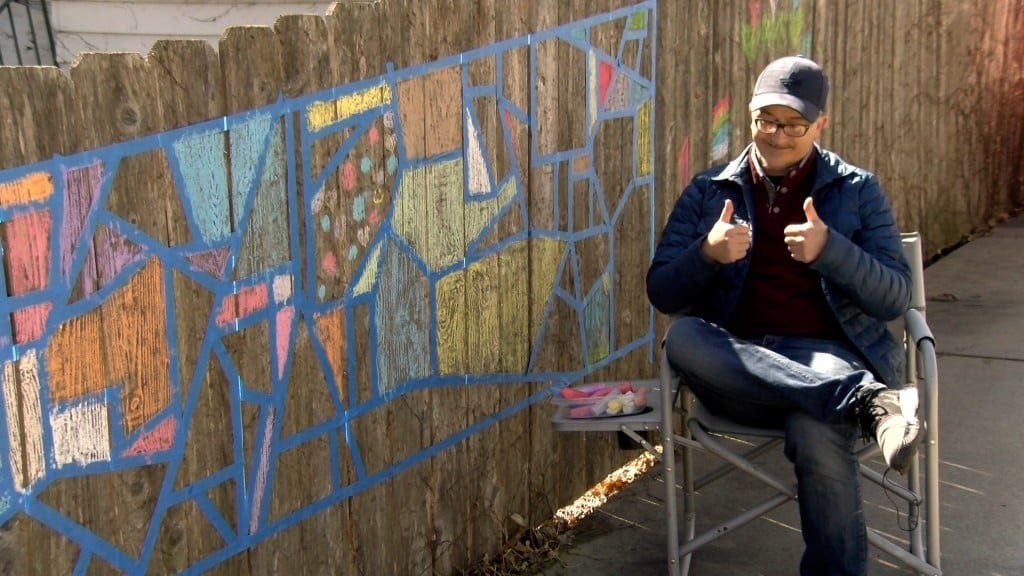 During this time of social distancing, neighborhoods across the capitol city are finding ways to keep the positivity and the community active.
This neighbor in the Indian Village neighborhood saw this neat trick online. So, he decided to try his own with a bucket of chalk and some tape right along his fence. The idea is that whoever walks by has the opportunity to fill in a shape with the chalk, or do some designs on their own.

"We wanted to think of ways that are helpful because everybody is concerned about physical health, but mental health is going to be really tough as this goes longer, so thinking of ways we can all feed our souls and feel like we can still have some joy in life, that's really important," said Jason St.Sauver, an Indian Village resident.

Jason says it's simple projects and ideas like this that help keep our mind off whats going on. The neighborhood even discussed a scavenger hunt that a passerby can take part in, and anything creative that can help relieve the stressors in our lives.