Lincoln residents talk about accidents and slippery roads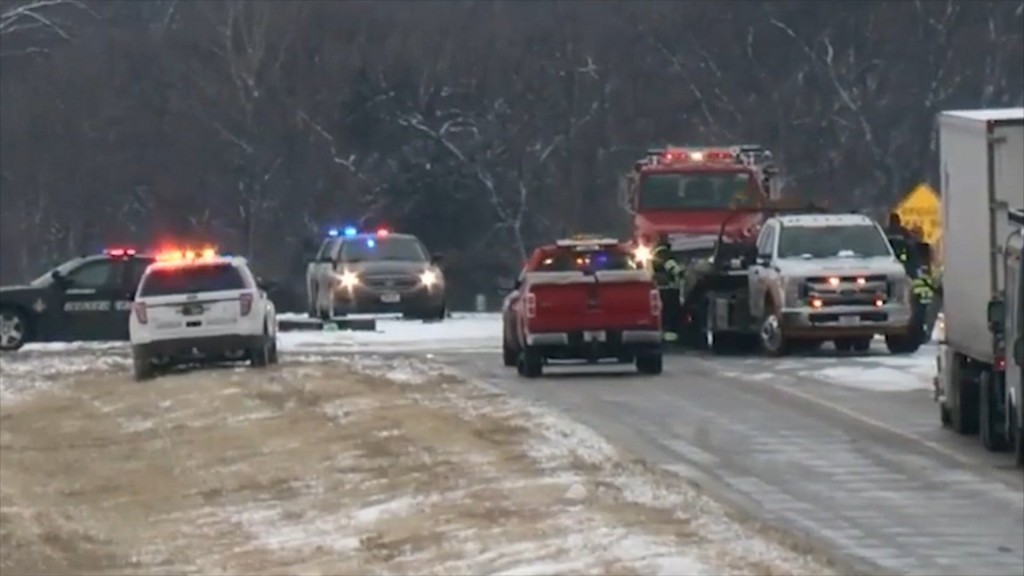 As some Lincoln roads refreeze, we ask some Lincoln residents about their close calls or accidents within the city.
Lincoln Police report over 67 accidents occurred from 5 a.m. Thursday to Friday morning.
It's in addition to the hundreds they've had since snow started falling last week. Mike Moore is one of those.
"One time when I was sanding I pulled out of the driveway and was going at a crawl but I hit the ice and had slid into a pole," said Moore. "So it happens when it's icy."
Candy Ojeda says she has seen her neighbors slide on her road and seen several close calls. She saw so many, she called the city about it.
"Our street like many residential streets are a mess and I called the City on Monday," says Ojeda. "They came out with the snow plow on Wednesday, but the ice is still there they didn't drop gravel or sand at all."
Moore says he understands the City's struggle because he works to clear roads as well, sharing that his company has used multiple semi–loads of ice melt within the last few weeks.
He adds it takes a lot for the city to keep roads safe.
"They could spend tons of money on ice melt on the side streets and up the taxes if they wanted too I bet, but it costs money its a lot of time and a lot of streets," said Moore.
The accidents aren't just cars on the road. Ojeda says she has a warm way of staying safe on the sidewalk too.
"I hang on to my husband a lot and I only go out if I have to," adds Ojeda.