Lincoln restaurants adjust to restrictions
Certain bars have been allowed to re–open but only if they're serving food.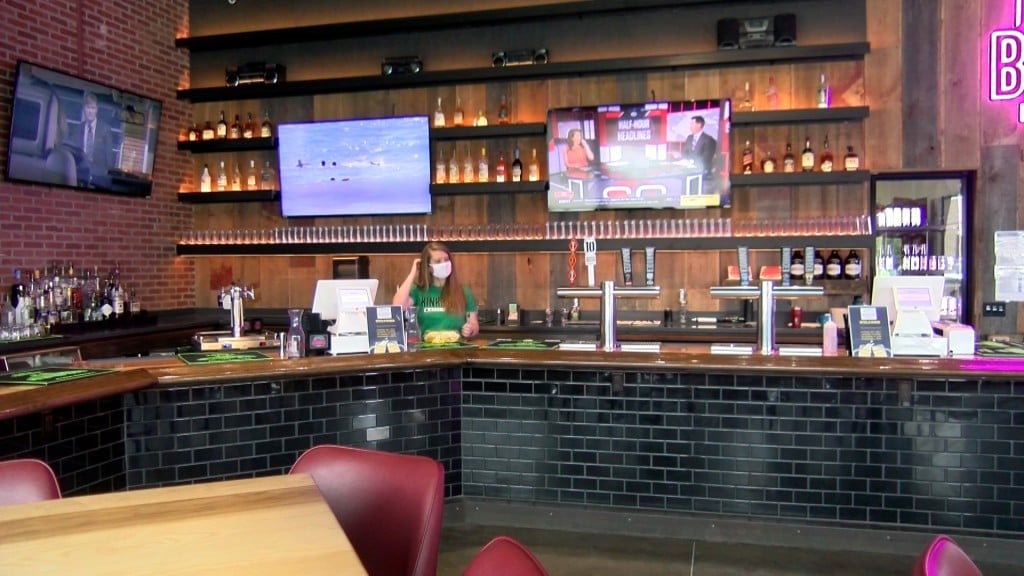 Certain bars have been allowed to re–open but only if they're serving food. It's made owners take a look at how they can adjust and stay open.
One Lincoln bar owner says that although he's adapting and following all the new guidelines, his customers seem to have a few questions.
It's a sight many have been waiting to see…open signs at favorite restaurants and even a few bars.
However the rules that follow when it comes to alcohol can be a little confusing.
"So you have to have the food in front of you the entire time? Wow, so that's a little crazy," said Lincoln resident Chris Dunning.
If customers are ordering any kind of alcoholic beverage at a restaurant or bar, they have to be ordering food as well.
At the Boombox Social, they're working hard to make sure every customer is informed.
"As my security guy and bartenders are walking around, they wanna see that food on there, if they feel like maybe someone is pushing the limit they will go to that person and see what they have on their tab and how long they've been here," said Kinkaider owner Cody Schmick.
Officials say the reason for this is social distancing, to keep people moving, and avoid the typical bar atmosphere.
Schmick said it's been an adjustment but they have been working closely with Lincoln police and the health department to make sure they are abiding by the rules. The last thing they want is for restrictions to move backwards.
"We want people to come have fun and enjoy it. We are trying to police it in a way that is sensitive to them coming out and having some fun and doing some things."
Though one customer said requiring a patron to order food with their drink may be a little crazy, he's happy to do what it takes to see businesses come back to life.
"Typically I order food anyway when I order drinks so to me it will work out, it'll be fine. It won't bother me much," said Dunning.
Should any new rules arise, bar owners are ready to adapt.
"This is a new thing for us just like everyone else, so if we here something from the LPD or the health department that we need to change, we're going to do it," said Schmick.
So far, Schmick said they haven't had any issues from customers not following the rules. Everyone is just happy to be out and about again.