Lincoln Roughriders raise funds while chowing down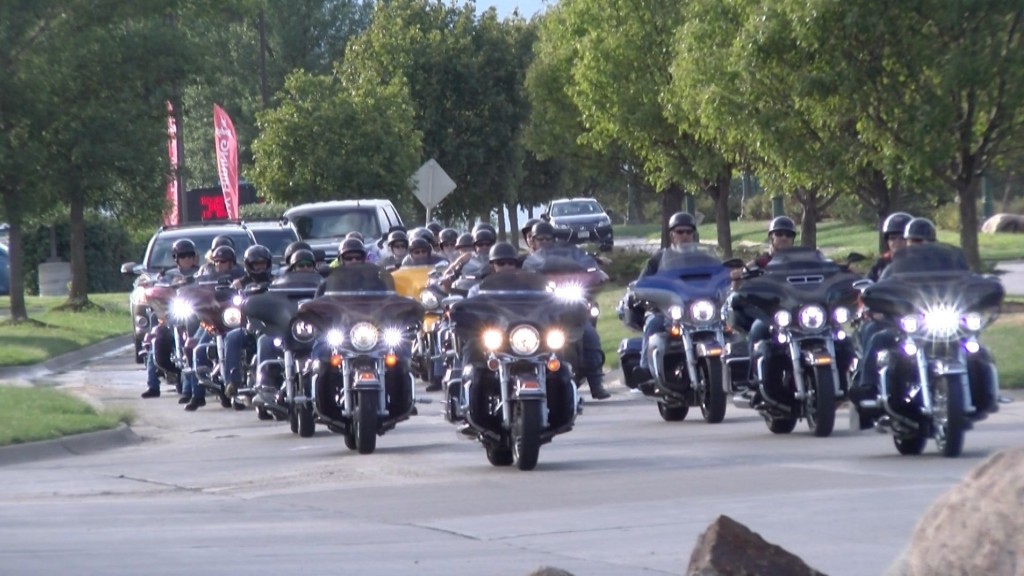 The second annual Roughriders Motorcycle Group fundraiser kicked off Thursday evening at Buffalo Wild Wings.
People from all over came to show their support and eat some delicious food.
The Buffalo Wild Wings Manager was very excited to host the fundraiser.
"We have a good relationship with the rough riders as an organization," Ron Johnson said. "They're a great group of guys."
Around 70 members of the Lincoln based organization attended the event in the hopes of raising money.
The Roughriders will use the money to not only promote safe motorcycle riding, but to support those in need in the community.
Jeff Barnes, otherwise known as "Shotgun," said he was proud to be a member of the Roughriders.
"We feel very fortunate to do this for the community." Jeff Barnes, the president of the Roughriders said. "You know, it's just best for us to give back every chance we can and then ride motorcycles. So it's kind of the best of both worlds."
30 percent of the proceeds Buffalo Wild Wings made during the event is going towards the organization.
The next fundraiser will be taking place next summer.