Lincoln seeing more frequent motorcycle fatalities 
"Look twice and save a life."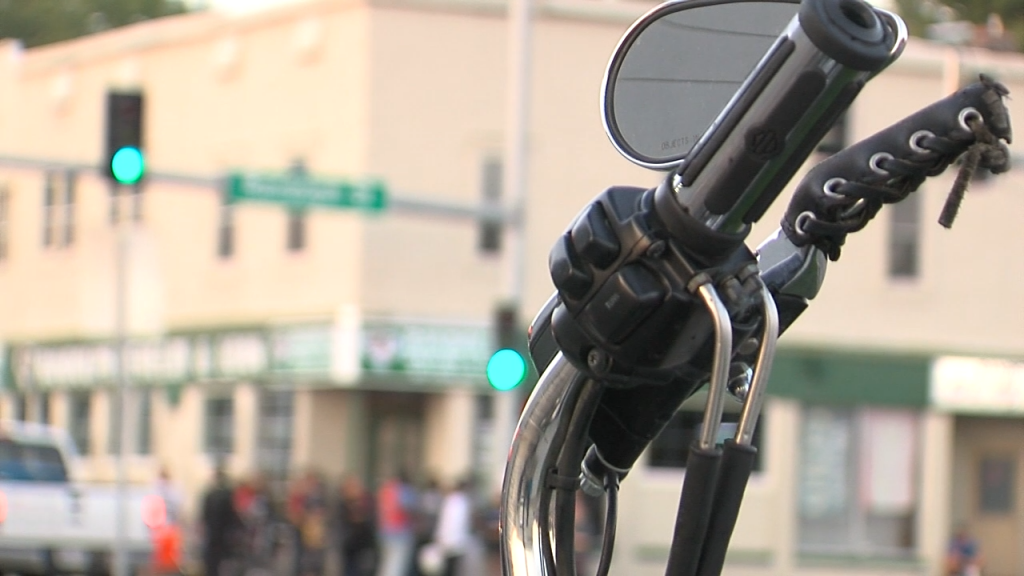 LINCOLN, Neb. (KLKN) – Whether you're behind the wheel of a bike or sharing the road with a motorcycle, there are several things you should be aware of in order to keep yourself and others out of harms way.
"You can't go down 'O' street between 30th and 40th and not find some bikes out there or cars that are punching it way outrageously, stupidly fast," Roger Carmichael, a motorcycle instructor at Southeast Community College said. "And unfortunately, when anything happens, the motorcyclist is usually the biggest loser and tragically, tragically so."
Carmichael has spent the last 21 years dedicating his time teaching students how to ride a motorcycle. The amount of crashes that have turned deadly while on a bike already this year is something that greatly concerns this local instructor and retired Lincoln Firefighter.
Lincoln Police say there were three people killed in motorcycle crashes in 2019 and 64 people injured. Flash forward to 2020, police saw four deaths and 50 injuries. And those deadly numbers keep creeping up. So far in 2021, there has already been three motorcycle crashes that have turned fatal and it's only May.
So what can we do to prevent these motorcycle crashes from happening?
Experts say looking twice from the drivers seat, being seen while on your bike and staying out of someones blind spot is a start.
"We need to go back to the basic root of law of riding, driving, driving cars, driving whatever it is, we need to understand the law and honor the law," Carmichael said.
Nebraska law says you have to wear a helmet while behind the wheel of a bike and also you should be at least three seconds behind the car or motorcycle in front of you.
Carmichael says when riding he recommends reflective clothing to make sure other drivers can see you and add extra lights to your motorcycle. You want to grab as much attention on the roadway so vehicles know you're there.
For drivers, it's hard to assess a motorcycle's speed when they're riding towards you, so be cautious when making certain turns in front of them.
"When a motorcycle with just a single headlight is coming up, people can miscalculate our speed and turn in front of us," Carmichael said. "Which left turns in front of us are tragically pretty much the 1st or 2nd most typical type of wreck that gets us and hurts us bad."