Lincoln shoppers take advantage of post-holiday sales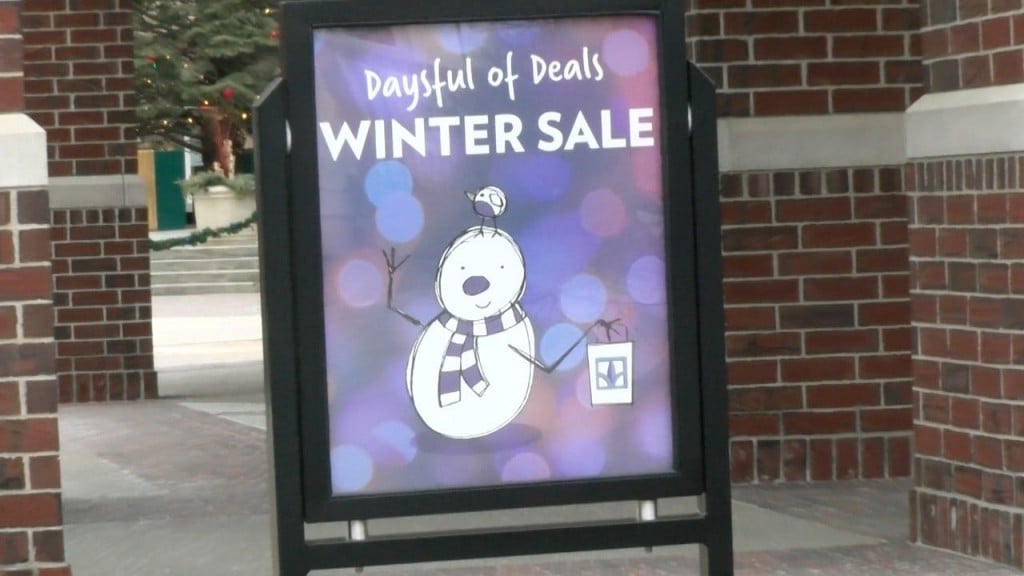 THE DAYS AFTER CHRISTMAS, MALLS TEND TO SEE A LOT OF FOOT TRAFFIC. EVEN THOUGH TEMPERATURES ARE DROPPING, LOCALS STILL MADE IT OUT TO SOUTHPOINTE PAVILLIONS TO TAKE ADVANTAGE OF THE SALES.
According to the National Retail Federation, out of 7,000 people, more than half plan to take advantage of post-holiday sales. While almost 30 percent plan to use gift cards they were given, like Beth and Savannah. They decided to walk the mall after receiving Scheel's gift cards over Christmas.
"We're just going to shop more and then we have to return a gift because it was the wrong size," explained Beth.
Speaking of returns, Dec. 26th and 27th are historically the busiest days for gift returns and exchanges. AS A GENERAL RULE OF THUMB, MAKE SURE TO DOUBLE CHECK EACH STORES RETURN POLICIES AND GRAB THE RECEiPT, IF AVAILABLE, BEFORE MAKING A TRIP TO THE MALL.