Lincoln synagogue creates GoFundMe to repair damage from vandalism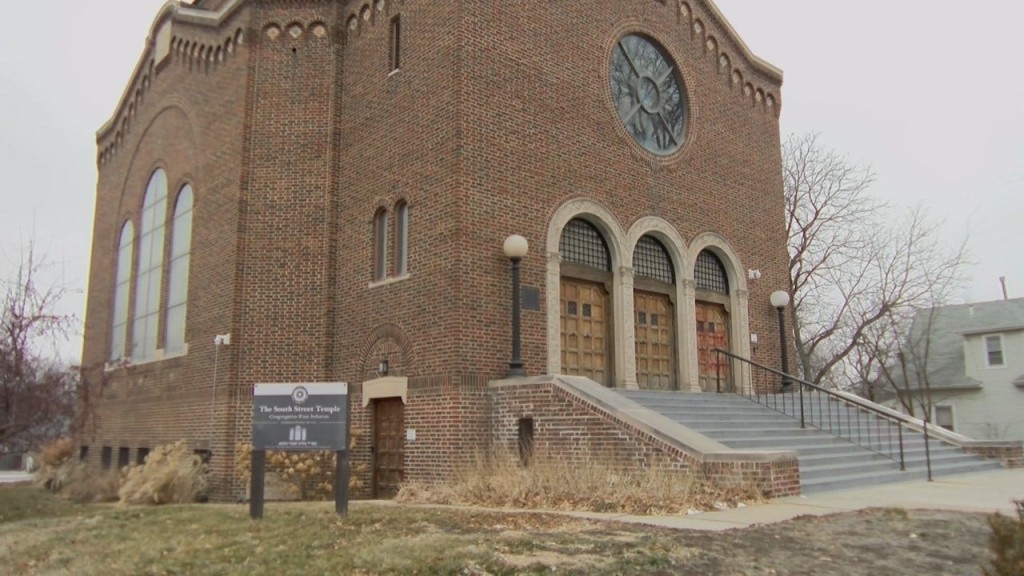 A Lincoln synagogue vandalized with graffiti has started an online fundraiser to pay for repairs.
A passerby called Lincoln police Wednesday morning to report racial epithets painted on the South Street Temple near 20th and South Street.
Officers discovered a swastika had been drawn in red spray paint on the front steps of the temple, and the words "Black Shirt" were spray painted on the temple doors.
A GoFundMe page, which Rabbi Teri Appleby confirmed to Channel 8 Eyewitness News was started by members of the temple staff, has raised more than $11,000 since it was created Thursday. The original fund raising goal on the page was set at $5,000.
"The damage to our historic doors and front stairs will be costly to repair," the page's creators wrote. "If additional funds are raised they will be used to help provide enhanced security to keep our congregants safe."
Authorities are still searching for a man ( pictured below) who was seen on surveillance video with spray paint on the church steps and is suspected of the crime.
Anyone with information is encouraged to call police at 402-441-6000 or Lincoln Crimestoppers at 402-475-3600.