Lincoln Track Club gives out thousands in scholarships
Three high school graduates were awarded scholarships on Sunday.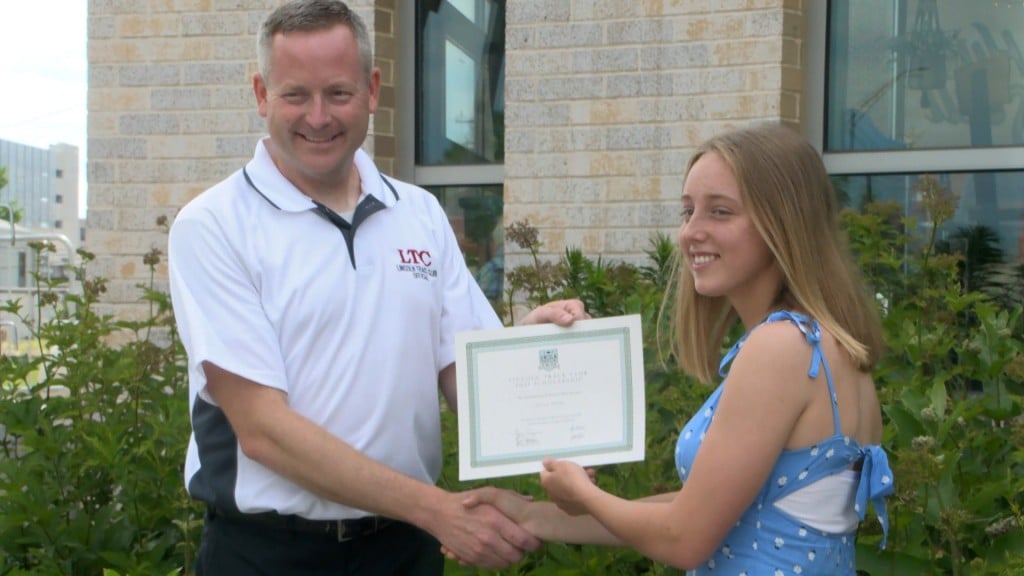 LINCOLN, Neb. (KLKN) – Three high school graduates received a nice check on Sunday.
The Lincoln Track Club awarded $7,500 in scholarships to former Lincoln East athletes Jenna Muma and Eva Weber, as well as Lincoln North Star's Liem Chot.
The club held a ceremony on Sunday to congratulate and celebrate the athletes for all their accomplishments.
"All the way since middle school I've been running.," Muma said. "I've just really loved it. It's so special because there's so many great runners in Lincoln. It's just really great that they chose me."
More than $90,000 worth of scholarships have been awarded to students in the past eight years.
All three student-athletes will be taking their talents to the next level and will be running cross country and track in college. Muma will attend Wichita State, Chot will be going to Temple and Weber will be attending Washburn University.
"I'm very excited for this opportunity," Weber said. "It's going to help me with staying in college, getting to run and also learn and get my degree and that kind of stuff."