Lincoln Weather Update: Friday, May 15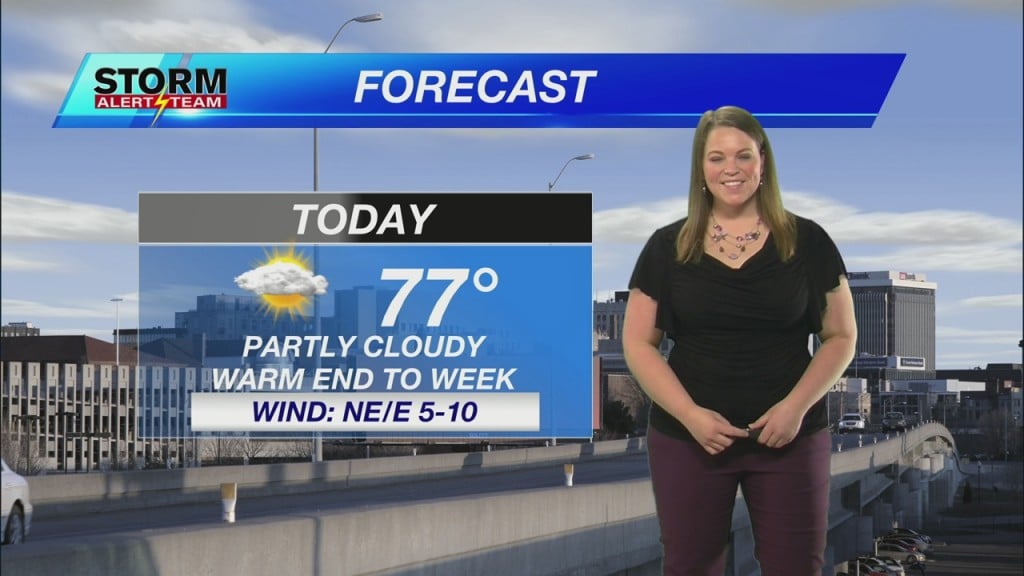 Unlike yesterday, it was a quiet, dry and even sunny start to the day. We will remain mainly dry for much of Friday. The sun also making a return, and we'll see a mix of clouds and sun this afternoon. Highs will be warmer with temps in the mid to upper 70s.
Clouds increase tonight as another disturbance moves across the state. This will bring another round of rain and storms into southeast Nebraska by Saturday morning. Rain and storms will continue throughout Saturday and it'll be cooler as highs drop into the upper 60s. Sunday dries outs, the sun returns with highs around 70.
A break in the moisture comes next week and this warming trend continues. Temperatures soar into that summer-time feeling as 80s are forecast for most of next week. Rain chances return by next weekend.
Liz Whalley
@LizWhalleyKLKN
ewhalley@klkntv.com