Lincoln Weather Update: Monday, July 13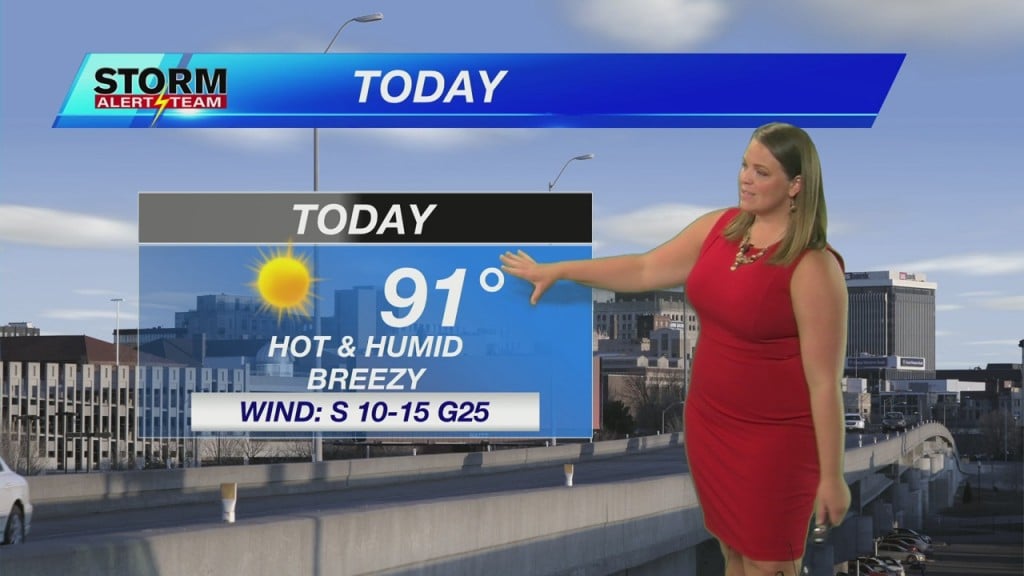 The hot and humid weather return for the beginning of the week. A southerly breeze with occasional gusts to 25 mph will help push temperatures around 90 degrees this afternoon. After the pleasant Sunday, the humidity returns for a much more muggy day.
Showers and thunderstorms will develop along a cold front moving into western and central Nebraska this afternoon and evening. Severe storms will be possible, with wind and hail as the primary threats. Storms may begin to weaken as the enter the southeast, but a few scattered showers/storms will be possible overnight into Tuesday morning.
A few degrees cooler over the middle of the week. Highs in the low to middle 80s but still on the muggy side. Another chance of scattered storms Tuesday night. With small precip chances thru the weekend and next week.
Sweltering heat (and humidity) return for the weekend as temperatures soar into the upper 90s. Temps pushing 100 degrees on Saturday!
Meteorologist Liz Whalley
@LizWhalleyKLKN
ewhalley@klkntv.com