Lincoln woman is getting creative with 'hanger' Christmas decor
Gretchen Barker was featured on the Phillip's Lincoln Lights display, and now she's getting ready for the next holiday season.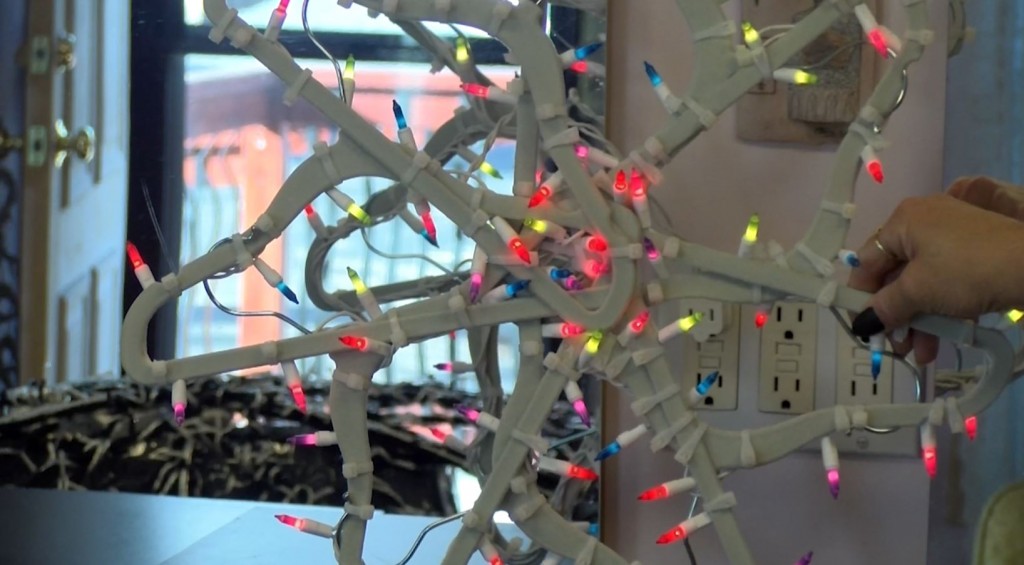 LINCOLN, Neb. (KLKN) – Christmas may be over, but one Lincoln woman is getting a head start on her planning for next year, and she's doing it in a creative way.
"I decided to try with the flat velvet hangers," Gretchen Barker said. "I like those a lot better. They're sturdier. They hold together a lot better. I should take stock in zip ties."
Barker has started to make Christmas decor. The decorations are made out of hangers, zip ties and lights. It's not an easy task either.  One star took her 12 hours to create, and was made with 1,000 zip ties. From purple, to multi-colored lights and white, Barker is making several to put on her Christmas display for next year.
She doesn't plan on selling the decorations, but has plans to be featured in more lights displays come the holiday season.
"I find it relaxing. I can listen to my music. I have it all displayed on my pool table. It's another hobby I can put in my bucket list."