Lincoln woman lose 8 to Alzheimer's, encourages research and supports Walk to End Alzheimer's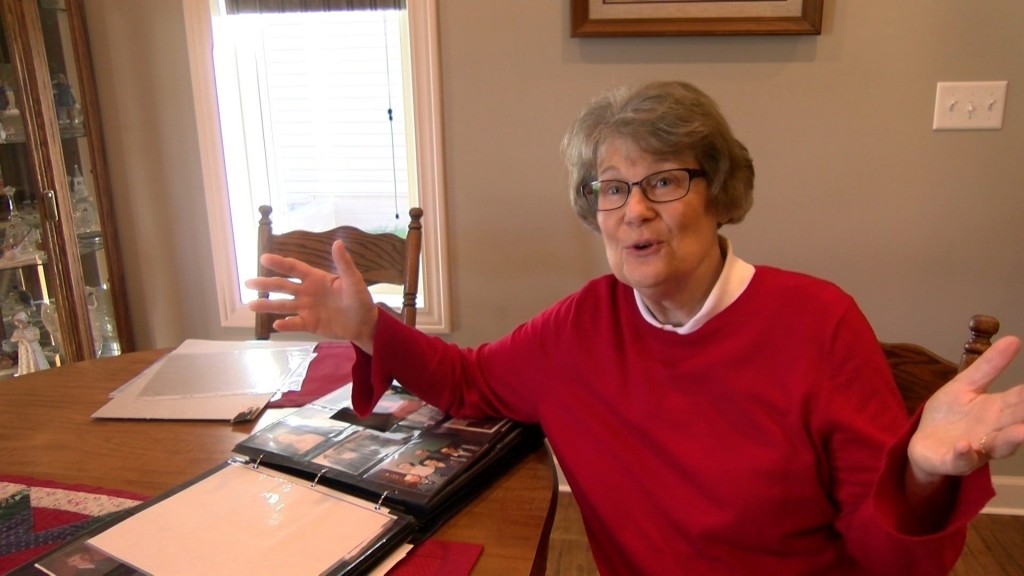 According to the Alzheimer's Association, 5.8 million Americans are living with this disease.
Eight people, that is how many family members Donna Washburn has lost to dementia and Alzheimer's disease. She and 15 other family members will take part in the Walk to End Alzheimer's in Lincoln on Sunday.
"Standing at the starting line and watching all those people come through it's just like they are walking for my mom and grandma," said Washburn.
She fondly remembers her mother and grandmother, who had the disease at the same time and shared a room at a care facility.
"Grandma was no longer speaking at all and some how in the middle of the night, one night, the nurses were taking care of grandma," said Washburn. "Grandma spoke and they were taking care of my mom and she said take care of my girl."
Although both women have passed on, Donna chooses to stay positive and is participating in long term research. Her family enrolled in it 25 years ago.
Now, there is a new study, Alzheimer's Association TrialMatch.
The study's name is The National Centralized Repository for Alzheimer's Disease and Related Dementias (NCRAD)
The goal of NCRAD is to help researchers find genes that increase the risk for Alzheimer's disease (AD) and dementia and has been working with families since 1990.
Blood samples that are collected are used to extract genetic material (i.e. DNA) and generate cell lines. These samples are stored in the lab and provided to approved researchers upon request.
The autopsies are completed to confirm the diagnosis of Alzheimer's disease or a similar disease with dementia. An autopsy report is generated and is provided to the family. After the completion of the autopsy, the remaining tissue may be provided to approved researchers.
"In order for the research on Alzheimer's disease to continue, help from families such as hers is vital," said Kelly Horner, a clinical research specialist for NCRAD.
"We greatly appreciate their effort in this endeavor and hope they feel very proud of their willingness to further these efforts."
Donna encourages involvement so researchers can find a cure.
"That's what research is all about," said Washburn. "I think it's a lot healthier for families to talk about it. Go to a support group. Get involved with others that are going through the same thing so that you have that access to somebody whose been through those steps and can help you."
She has made a genealogical photo album that has documents and photos that date back to 1210. Washburn plans to give the albums to the next generation.
She adds the Walk to End Alzheimer's is a great event for families and the support is amazing.
"The walk is just a very fun event to be at," said Washburn. There's a short walk and a long walk. People can walk as long as they want or they're able. We have a lot of families that bring their loved ones that have Alzheimer's."
This Sunday's walk in Lincoln is at Antelope Park. Registration begins at 10 a.m. and the walk begins at noon.
Find an Alzheimer's walk near a specific area by visiting alz.org, and type in a zip code.
For more information on Alzheimer's research and the Walk to End Alzheimer's, visit https://act.alz.org/site/TR/Walk2019/NE-Nebraska?fr_id=12536&pg=entry.